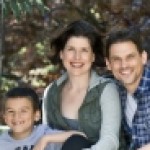 Rank VI
Staff member
Moderator
Founder 500
Member
Adventure
Supporter
Explorer I
Hi Everyone!
Justin from Land Rover Experience needs help training a new team of instructors at the Carmel, CA course!
See his note below!
"I am hiring new driving instructors for Land Rover Experience Quail. Therefore I am reaching out to you for a great opportunity to be a part of our training process!
As I prepare for training our new instructors, I will need
A LOT
of volunteers to help us in participating in a 1 hour off-road driving lesson. Please put the word out to friends, family and co-workers that we are looking for people.
There is no cost of course... dates are below, times we'll discuss with the individuals when they call in.
Please have them call the office
(831.620.8854
) to set up a time. I appreciate your efforts !
Dates Needed:
Thursday, April 14th
Tuesday, April 19th
Wednesday, April 20th
Thursday, April 21st
Friday, April 22nd
Best,
Justin Demayo
Manager - LRE Quail
Land Rover Experience - Quail
8000 Valley Greens Dr.
Carmel, CA 93923
Check out the course here:
And here:
Please pass this info on to anyone you know in the area! :)
Corrie