Contributor III
588
First Name

Karl
Last Name

Fehlauer
Member #

19548
Hi all,
New here but I thought I would share some images from a trip I did in June 2018 with some mates of mine to Dirk Hartog Island which is located off the mid north coast of Western Australia.
The island is named after a Dutchman named Dirk Hartog who landed there at the top of the island in 1616 at a place now called Cape Inscription as he left behind a pewter plate marking his visit.
Hartog is one of the first known Europeans to have landed on the Australian Coastline.
The island is now almost all nation park and only 20 vehicles are allowed on it at any one time and access is by barge.
The island is 80 km in length and 620 km square in area / size.
While we were there we were hit by a massive storm with winds in-excess of 150 kph - luckily we were aware that it was coming and camped on the lear side of the island; however, the awning on my Camper blown down but other than that there was no significant other damage.
I hope you enjoy the images.
Comments welcomed.
Karl
On the mainland before hitting the beach.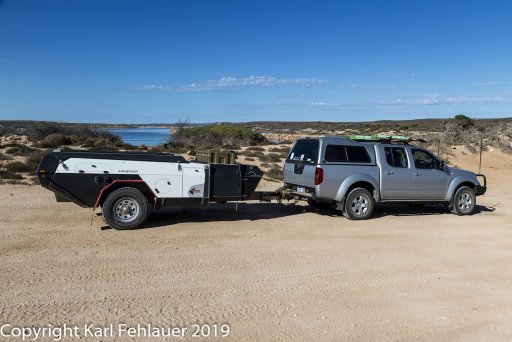 On the beach waiting for the barge.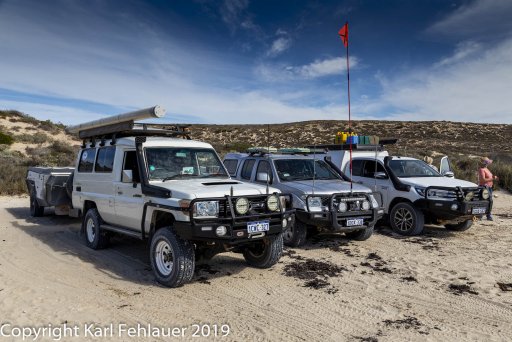 My mate's Troopcarrier and Camper on the barge heading across to the island.
Safely on the island.