I got back from the holiday, but bearly ..
The EGR valve got clooged up, now, when I was on holiday, with no sign of fault in the 20k km I did before ..
Simptoms.. increased fuel consumption at first ( in Albania I reached 14l/100 km) and than a big loss of power Basically I was able to reach more 100 km/h only downhill..
All shops closed, a found a Toyota specialist in Montenegro , but they said the valve needs to be replaced and will take between 8 -14 days to get the part. I had friend in Croatia who tried to made an apoitment for me.. no joy.. all busy... so I cut my trip short and limped back home.
Otherwise the trip was reallyt nice. I went trough North Macedonia, Albania, Montenegro.
Most time I spent in Albania and Montenegro . North Macedonia was worth exploring more , and I am sorry I did not spent more time there.
Some pics from the trip.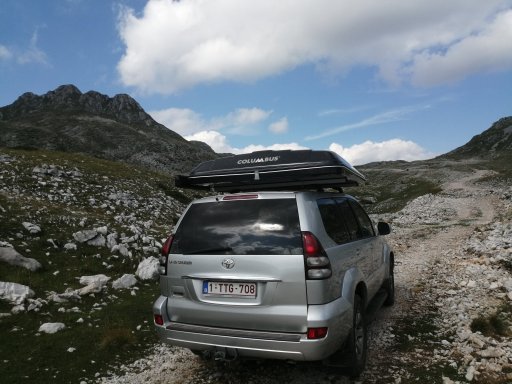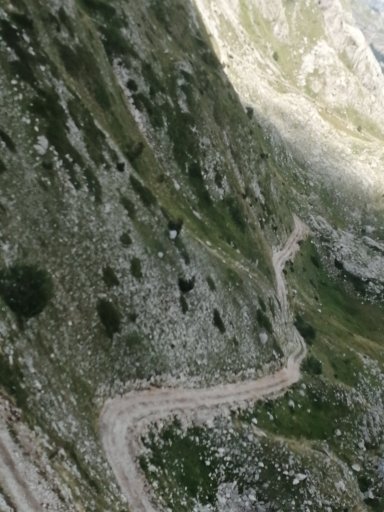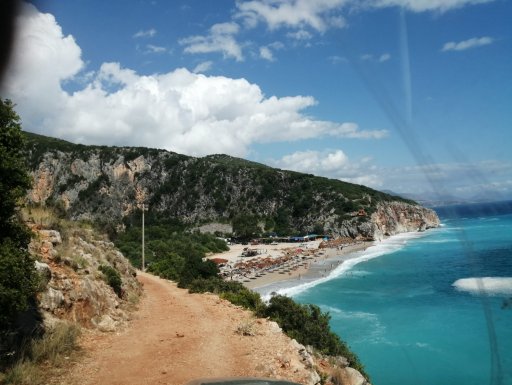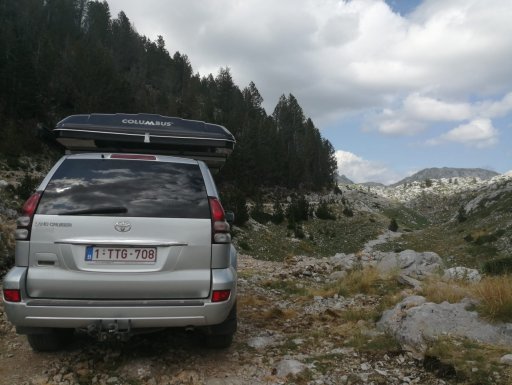 We came in to Albania coming from North Macedonia.
We wanted to take the scenic road towards the border, crossing the Galichica National park. It is a gorgeous road, right up there with the best ones in the Italian or Austrian Alps. Macedonia is worth exploring more, but our target was Albania. Will post pics after I download them from the camera
Because we took the scenic road we arrived on much smaller border post in Stenje. If you gave a EU green insurance card it is valid still in Macedonia, but not Albania. ( I was told for example that dutch insurance is valid in Albania as well, but depends on your country of origin/insurance company, so check before) . We were told you have to buy it at the border, that It is 49 euro for 2 weeks and at the border crossings they make it on spot. Not the case here, it was a very small border post, no insurrance company office there. The boss there spoke english and he found a solution. He called a company, sent over copies from the car registration and ask a guy he knew to make the insurance with the promise he will pay it. 1h later we had a copy emailed that the guy printed . He gave us his phone number in case the police gave us trouble because we do not have the original. He did not ask for anything, just the money for the insurance. This kindness saved us many hours of driving . So far first impression of Albania.. great people
In Albania i did some of the most scary trails I ever seen. After a 60 km track that was listed as Moderate, but that was in 2014 as I found out, and it became nothing but moderate , full of sharp rocks and the road torn from rain, extremly difficult, each km was a struggle, we finally reached asphalt and first village in 6 hours.
We eat lunch at a restaurant, and set the navigation towards a coast resort, we had enough off roading for that day :)
We had 2 options a longer route, 250 km or shorter one 175. This was on google maps, we chose the shorter one and It took us a some absolutely deserted off road tracks, and completely scary. No way to turn back. At some point I had to go around a fallen tree and went a bit of the edge of a cliff with 1 wheel up in the air over a 200 m drop..., basically my wife jumped out of the car. Managed to get out tough ...
The biggest issue was that we were not prepared mentally for another grueling road , we were expecting a nice scenic drive towards the coast but that is google maps for you..
When we finally made it back to civilization and we saw asphalt road a couple of km ahead, no asphalt yet but extremely easy for a land cruiser, we meet with some young italians in a Ford focus, navigating with google maps as well, going in the opposite direction, asking us if the road improved ahead ..:) . I told them that i barely made it and they should turn back immediately.. I hope they listened..
Nevertheless, some of the roads in Albania stand right up there with the most scenic roads in the Alps...
No issues with camping anywhere.
The pic with the coast is with Gjipe beach, you can only reach it with a serious off road vehicle. Most locals come by foot, a few km from a place where you can leave your car. It was like a small overlanders meet up, a lot of germans in Landrovers from defender, freelnadres, up to a Slovenian family in a Range Rover Sport with an RTT on it
. Some pick - ups as well. Very nice atmosphere there, and we sheared stories, experiences with equipment, travelling tips.... etc.. There was even a guy from Ukraine in a Pajero amazed at an RTT ( he nerver seen any live ) and who had normal road tyres and of course had a flat on the way down.. ... no spare left..
When I sort trough the photos I will post some more.
Unfortunatly I had to cut a trip a few days short becaouse iof issues with the car, but more on that next post.
Last edited: