Contributor I
Hello out there. I suppose I will toss out my build story for the world to see :)
I have a 2013 that I picked up in Feb of 2013
SO, It's been a little over 2 years since I brought the Gecko home:
A few weeks later I found a deal on a bumper via Craigslist.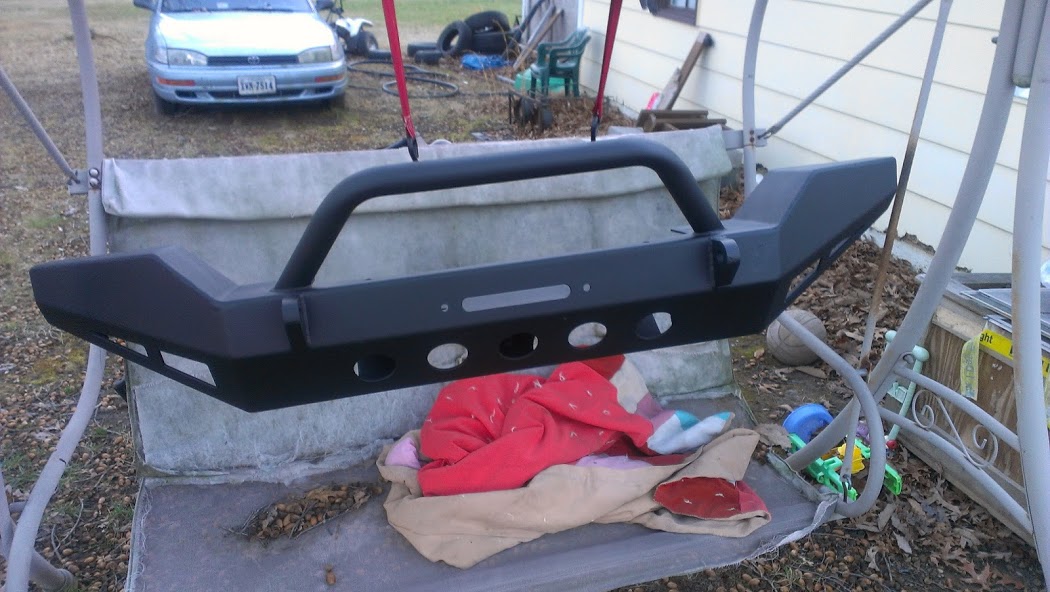 Shortly after that I tossed some Hellas and a Badlands 12K winch on; it was time to take it out and have fun:
(camping trip to Dictum Ridge GWNF)
Next, got some Rubi take offs and loved the look:
Earning it's keep:
About a year after getting the JKU i stumbled upon the gem of an expedition camping pop up camper. It was sitting in NC waiting to be used and loved. It was originally from CO. A small company that was only around for a short time made these "Rough Out Products" trailers. Made a deal and drove down to get the trailer:
To side track off the JKU for a second, here is how the trailer has progressed:
Here is pictures from the day i went to look at it:
I haven't done too much, just a little clean up and a few items that need to take the time to finally install..
after:
Got a Lock'n'Roll hitch set up with swap-able ball coupler and a new drop leg that can bet removed too:
Have a solar set up with a few deep cells ready to install too
Last thing on the trailer:
Took her out:
My daughter had a blast: