Member I
271
First Name

Sen
Last Name

B
Member #

18975
Hello all, I will finally be starting a build thread for my 2011 Police Interceptor! I'll try to keep things detailed and include pictures.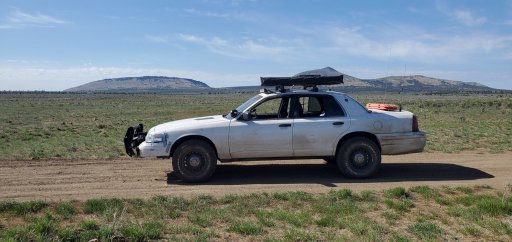 Here are a few photos from some recent trips to get started. This will be my third year owning this car, but only really my second year camping with it. It takes me to where I want to go, but I do have to stop myself sometimes. I have no regrets with my car, although if someone did hit the car and total it, I would likely try a Montero or Isuzu Trooper rather than buy another Crown Victoria. Or, at least, not this generation. An LTD Crown Victoria is something I am very interested in, and I would not be opposed to doing all of this stuff to an LTD if it was my only vehicle. If it was my second vehicle though, I would use this one for off-roading and the LTD as a sleeper build.

Here are the photos.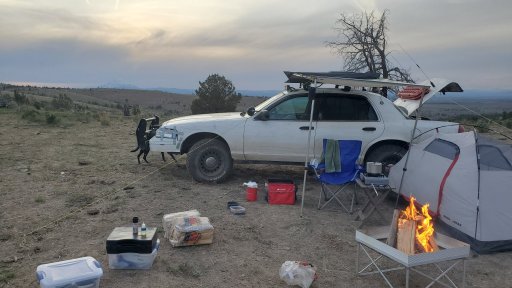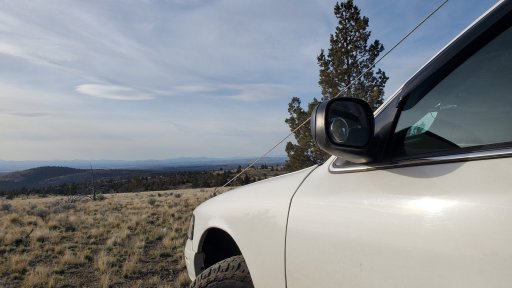 I have never done any sort of build thread before, so I am not sure exactly how I plan on doing this. I may make a post for each "section."

I also have a couple of short videos that I thought I would share. The video of me driving is not very good in my opinion. It doesn't show how hard I push this vehicle. I am 99% of the time a solo traveler, so when I am doing tough sections I am too focused to try and record a video. They are usually parts that require my full attention, and don't give me a chance to constantly step out of the vehicle to move my phone's camera.
Here are a couple of short videos. This site won't let me embed the videos, so you'll just have to click the links.
Short video of my car on some easy roads
, didn't get any shots of my bumper being ripped off or going over huge rocks because I was too focused on driving rather than filming.
Video of the first time I had to use my winch. Tried to back out into a pullout so I could turn around, but ended up being sand and got stuck.
At the bottom of Hole in the Ground. I felt very tiny at the bottom.
Last edited: