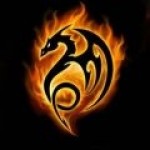 Mid Europe Region Director
Founder 500
Member
Supporter

Traveler III
4,282
First Name

Robert
Last Name

Keim
Member #

0033
Hello Overlanders, my name is Bruno, i am from Portugal. I dont a rig yeat, maybe next year, but i joined overlandbound to learn from you all i can and start my journey soon. I am interested in overlanding because i love the great outdoors, and also because i like to photograph landscapes and astrophotography.

1) I dont have one, yet. Maybe next year
2) Seixa, Portugal
3) Coming soon
4) Novice
Hello
Welcome to the Forum, but most of all welcome to the community.
If I can help with questions, and providing info I am happy to do so.
Just go to the Europe section of this forum to find more specific info about Europe.
And in the rest of the forum there is soo much to find about Overlanding
Join us also in the whatsapp group for Mid Europe and our Facebook page.
Facebook Groups
Europe Overland Bound
Enjoy your stay here and I hope to see you somewhere out on a track/event.
Greetings from Robert