Good morning, everyone!
I'm relatively new to the overlanding experience, but definitely not new to the outdoors. I come from the ultralight backpacking side of things, so I'm into more of a minimalistic approach to overlanding. Bring what's absolutely necessary and look for items with multiple uses, but, with the exception of tools, recovery, and medical, not much else.
Last October, I purchased a 2011 4-door JKU Rubicon and have had a great time off-roading in Arizona and here in Arkansas. I live in North Central Arkansas on Greers Ferry Lake, right in the heart of the beautiful Ozark Mountains. We are fortunate to have a tremendous amount of off-roading opportunities here and I hope to take full advantage of it.
I look forward to learning from and sharing experiences here on this great platform!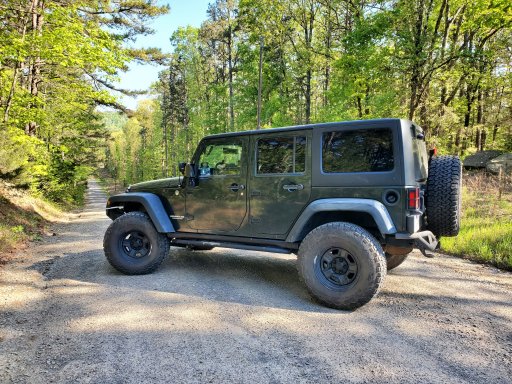 Last edited: