Pathfinder I
1,798
First Name

Rolando
Last Name

Nispiros
Member #

17011
Since I completed my 6" lift and 35" tire set up I had to find a way to store my 35" spare tire. It certainly does not fit comfortably under the truck where the OEM spare was. For the life of me I could not lift it over my head to put on top of my luggage rack.
Putting it in the bed of the truck is not an option. Which lead me to the Wilco hitch carrier. $1000+ and two weeks later I finally received it. Guess they had some manufacturing defect which caused the delay.
When it comes to strength and weight, the Hitchgate™ Solo packs a powerful punch. Weighing just 53 pounds and boasting the same tow rating as its bigger siblings, the Hitchgate Solo is ready for wh…
www.wilcooffroad.com
What I like about:
- It's solidly made and easy to install
- holds my 35" tire as advertised
- accepts other Wilco accessories. I also bought the license plate holder.
- has a built in 2" receiver so I can still use my hitch for other accessories
- came in good packaging
- can still open camper shell door no problem
What I don't like:
- price
- had to pay extra for swing out feature
- blocks my rear view camera. Can only see through hitch hole to some degree
- lots of space in-between carrier and tailgate but understandable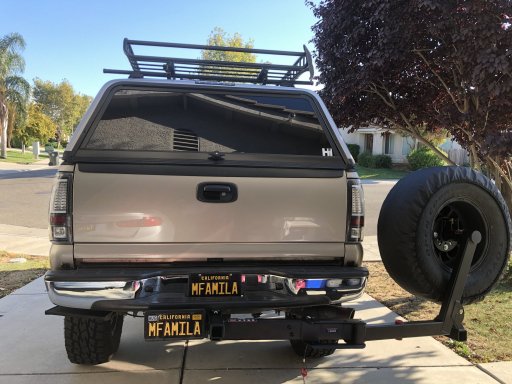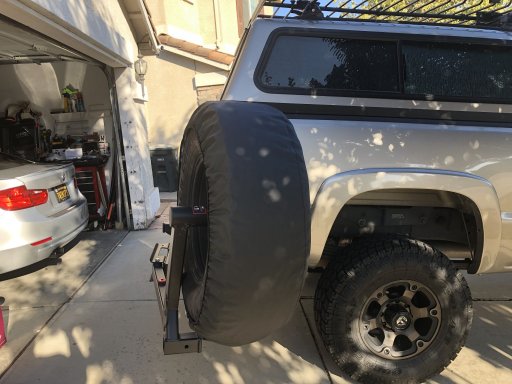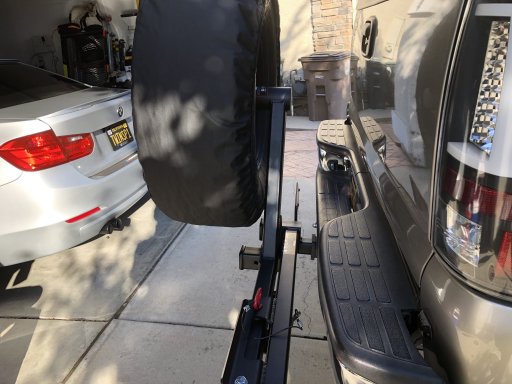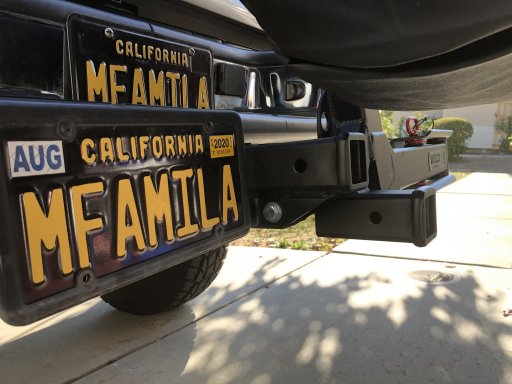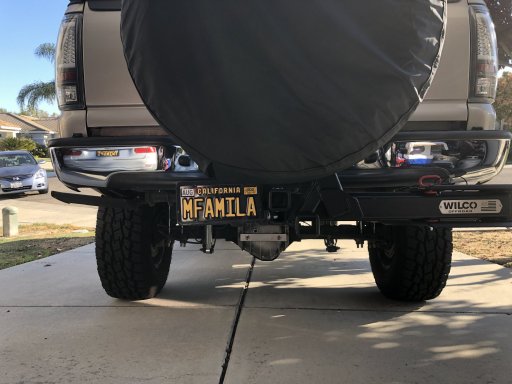 Last edited: