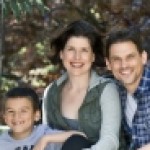 Rank VI
Staff member
Moderator
Founder 500
Member
Supporter
Advocate I
LawnDart submitted an Article on the main site!
When Your Daily Driver is Your Overland Rig
We recently connected with Overland Bound Member #0833, Isaac Marchionna about his mega loaded up overland rig that he uses every day as his daily driver in Downtown Portland. He gives us his...
Continue reading the Original Blog Post.
Last edited: