Enthusiast I
1,479
First Name

Rolando
Last Name

Nispiros
Member #

17011
I just picked up one of these
Weboost Reach
cell phone boosters today. I need it like I need a hole in my head. It's their newest model. Got it cause my cell phone signal is spotty around our area. I have an AT&T iPhone X for personal use and an iPhone 6S for work through Verizon. Both have 1 bars in our area.
Surprisingly I hooked this Weboost on I could see the bars jump from 1 to 4 bars. Internet was faster in my quick speed test and the signal was better. We'll see how it works out on trips. Kids should appreciate it. Hopefully no more buffering on videos lol.
This is with Weboost Reach on. Notice 4 bars.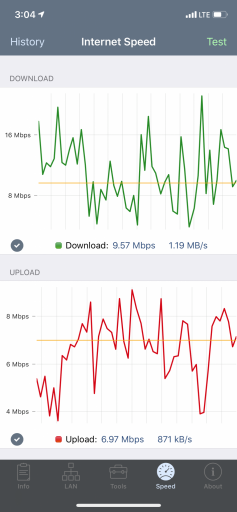 This is with Weboost Off. Notice the bar dropped down to 1 bar.
Installed it by the passenger foot well because antenna not really long enough. But this is ok cause then I can see status light when I need to.
This in the inside antenna, which I place right behind my phone cradle. Instructions say it could be 1-2 feet away from phone.
I watched some YouTube videos comparing this new model with their previous model and consensus is that this one is faster. If you already have the previous model then their recommendation is that it is not worth the upgrade for minimal gains. But since this is my first cell phone booster, I am happy with what I see so far.