Rank V
Founder 500
Member

Advocate II
So I'm a little curious, is anyone else seeing a kind of quantum, shift in the tool business?
I ask because I used to see Sears and Craftsman as kind of the moderately priced upper middle of the road for tools, and Snap-On/MAC/Facom as the upper end. I still seek out Snap-On for your more critical items (ratchets, torque wrenches, and the like) but all my non impact sockets are craftsman, all my wrenches, most of my screwdrivers, and pliers. Lately though, I'm noticing Sears never, EVER has anything in stock, you can't get "open stock" tools if say you lose a single socket...and it troubles me. Inadvertently I find my self going to Lowes and perusing the "Kobalt" stuff a lot, in fact, tonight I bought a 1/2 to 3/4 adapter there. While looking, I noticed that they also have a lifetime warranty, carry "easy read" sockets, and honestly, everything feels at least on par with Craftsman.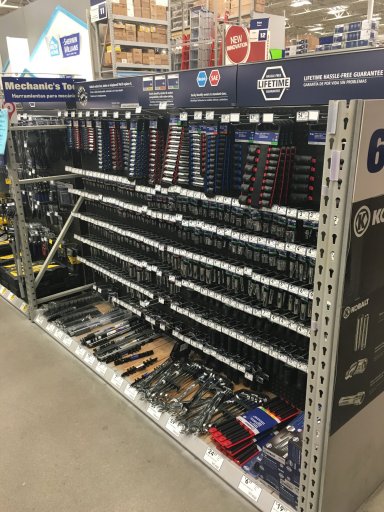 Now a dose of perspective, I'm not a professional mechanic of any kind. If I were, I would really invest in Snap-On pretty much across the board, tolerances are better, and overall quality is better, no doubt. Plus that handy truck comes once a week and takes charge cards. But I AM a very capable home mechanic, and I want quality tools for my hard earned dollar. As I drive a Japanese truck it would be hypocritical of me to say that I'm only willing to buy made in America, as I often hear espoused, and honestly, if they are truly well made, I'm not really even concerned with where they come from. Some of my finest hand tools are Kowa Seiki, and Vessel, each proudly made in Japan. My nicer electrical screwdrivers are Wiha, very German, and my precision electronics screwdrivers are very much made in Taiwan.
Thoughts?
Last edited: