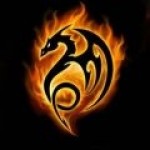 Rank VI
Founder 500
Member
Expedition
Supporter

Pathfinder III
4,697
First Name

Robert
Last Name

Keim
Member #

0033
Hello you all,
There was a question about my Rigs, and if I would like to show them a bit more.
Well, I will do that gladly.
As they are in a continue state of development, I will write here all the things Iam doing with them. And a little bit of what I already did.
First I will start with my Frontera.
It is a Opel Frontera Sport 2.0i build in 1995 and it has its second engine.
At this moment it has already several extra's.
And before I will tell them, I have to say this. I always try to build everything myself. And Iam not a welder, wood crafter or whatever. All is thought myself with help from people around me.
So this is what it has;
Roof rack. build myself
Sandladders holder. bought, but is specially made for the frontera.
Sandladders, bought and cut to fit the car myself.
Snorkel. bought, second hand, is from a Rangerover. just the stainless steel pipe and head. Had to improvise to mount it and made the rest myself.
Pushbar. was original one from Opel, but remodeled it and now its mine.
Winch bumper. Was the original bumper, but rebuilded that one.
Interior is due to changes.
Trunk case. build myself.
Paint is done with a roller. so no sparying. Have to do it again after around three years.
Good, her some pictures;
http://www.mijnalbum.nl/Foto1k0-KARWFLGM.jpg[img]
The bumper and pushbar
[img]http://www.mijnalbum.nl/Foto720-AFILFGVY.jpg
the simple mount ofr the high lift.
Well, you al seen the lights. And the LED's on the roof. So that aint news.
Tyres are BFG's and 31"x 10 x 15.
I have no difflocks.
In the nearby future I will make some skid plates and will powder coat the roof rack and pushbar.
Ok, next is my Van. It is a 1987 volkswagen T3, called Vanagon in the States.
This one has changed over the years many times, and I am busy with changing it again.
So, the 2015 look is developing itself at the moment.
This is how it looks at the moment.
What is extra at this one
Raised 1 inch. And will be raised a bit more due new shocks and springs before we go to morrocco this year.
Tyres are 215x75x15 on mercedes steel rims.
Interior is now under construciton.
Roof rack, build it myself, and will be rebuild soon due the new pop up roof.
Bumpers are made for me.
Winch is a Dragon winch, around 14,000 pounds and I made the mount myself.
Spare tyre rack, made it myself.
Working on the new pop up roof at the moment.
here iam cutting the roof to its should be,hoepfully, right curve
making the tent fabric black and waterproof
After that is done, I will rebuild the "camper"part of the interior and the roof rack.
If that all is done, I will create a back tent underneath the back door.
For both the Van and the Frontera I made a little trailer.
It started with a second had luggage trailer. very small
I had to lift it a bit, so it would fit the cars.
got some new rims and used the tyres that where on it
Then start building up the trailer
a bit of paint and new lights
That doesnt look that bad.
Needed a holder for my Oztent
it is still not really done, as I will work on it. that will be stage two.
Holders for jerry cans, battery case in the front and a solar panel. But that is coming.
When we are on our trips, we use a Panasonic Toughbook CF-19 with three navigation systems. Mappoint from Microsoft, TTQV4, and Memory maps.
Together with those we can find our way almost everywhere in Europe. Morrocco will be a little challenge, but we will sort that one out as well
Ok, morewill come shortly.
Greetings from Robert