Pathfinder I
Been doing research on the different traction aids that are out there and came across these by Speedmasters.
I have no experience with these and no affiliation with the company. Just wanted to pass along some info.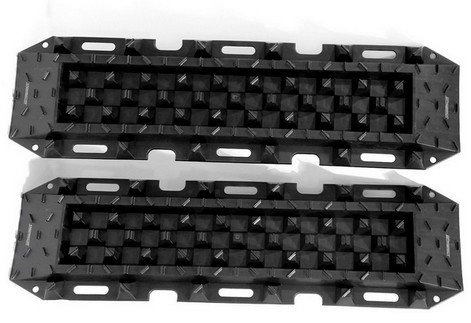 Currently they are currently 25% off the normal price of $103 on their
own website
and on
Amazon.com.
You are basically getting a PAIR for around $77.50 SHIPPED!!
The Speedmaster company is based in CA and makes a lot of performance parts for many different applications. The company has had several Best of SEMA awards for their products.
I'm going to order a pair and see how they perform.
I know...I know...you get what you pay for. Buy once, cry once. I get it.
However, at the price they are being offered, they would pay for themselves the first time they get me unstuck even if they split down the middle or break or melt.
If they suck, then I'll reach out to Speedmasters and see where they stand on supporting their product. Worst case scenario is that I'm out $77.50.
I, for one would definitely post on these forums and give my more than honest opinion of their product and company, whether negative or positive.
If they survive more than several recoveries then I would say they are good to go for the price. As for the long term, we'll just have to see.
Not much out there in terms of real world reviews.
I found one
youtube review
on them by some guys based in Ontario, CA.
Anyone have them already?