Contributor II
Located in Southern Maryland.
Like new, used 4 nights. Costs $3,095 + shipping. Quick sale price $1700. (REDUCED FROM $2500 on 2/1/2019)
From CVT's website:
The Mt. Rainier Extended Stargazer Summit is a 3+ person tent that gives you extra room inside your annex room as well as additional privacy and enclosed ladder.
The Summit Line version has an upgraded floor made with diamond plate honeycomb aluminum. The Fabric is a 380g compared to 280g on our standard Pioneer Series Tent. Straps on the cover are a cinch buckle versus Velcro on the Pioneer Series. The mattress comes with a waterproof mattress cover instead of cotton. The interior poles are material wrapped and the center pole has built in LED Lighting with on/off and dimmer switch as well as 2 USB ports. The telescoping ladder has a release on the face of the steps and bumper stops between each step. All the plastic fittings have been upgraded to alloy (on hinges), D-rings are larger and Velcro is thicker. The rain fly is heavier with quick release buckles. The Summit Line tent also includes two shoe/storage bags, One Piece anti-condensation mat, two spreader poles to help keep the overhang taut, Annex, removable 6″ annex extension, and a removable PVC floor.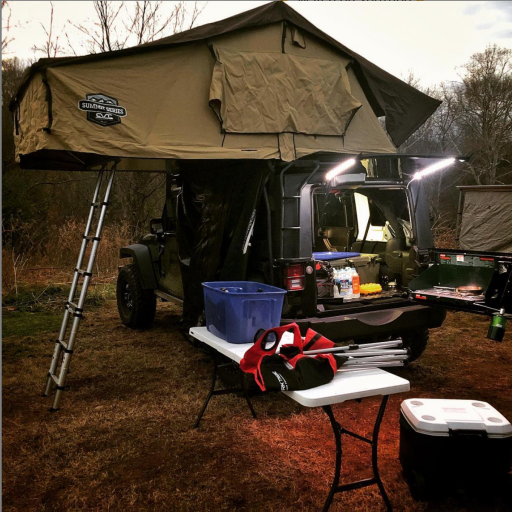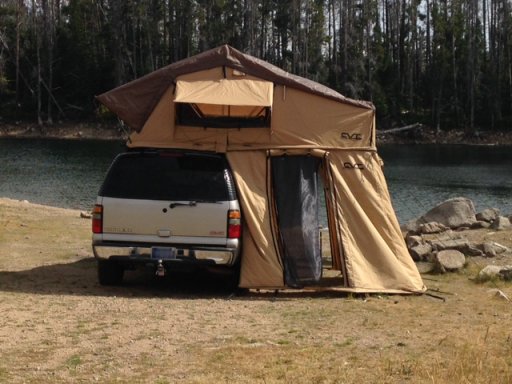 (last image not my own, only to show what the annex looks like attached)
Last edited: