Rank II
Member
Expedition

Enthusiast I
404
First Name

Michael
Last Name

Moser
Member #

16584
Hello All,
Intro about me:
This will be where ill update you guys with my version of a camping/overland truck. This story has already been going for over a year so ill attempt to backdate with everything I've done to the truck since owning it and continue to update as progress happens. I would eventually like to start dabbling in filming and documenting my upgrades and adventures. I've been focused on my work and house for too many years and I want to get back out there and slow down life and soak in the views. Just recently had my first child (Nov 21') and frankly I cant teach him the ways of being a man by never leaving the house. So I better leave the house first and figure out what I'm doing before I drag him with me lol.
The Truck when purchased in Jan 21'
2013 Ford F-150 Raptor CrewMax
129k miles on the clock
King 3.0 coil overs
Method NV Matte Black Wheels
37" BFG K02
Snugtop XTR Camper Shell
Note: Not the best at taking pictures. Most of these were taken for my own personal documentation and did not have build thread quality in mind. So moving forward I will try to take better pictures for you all. But this first post is basically the forsale ad pictures.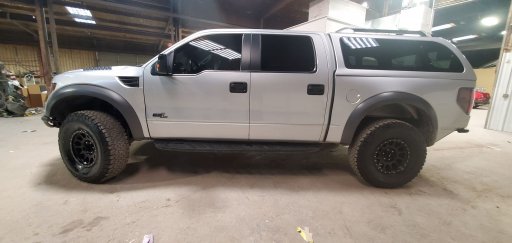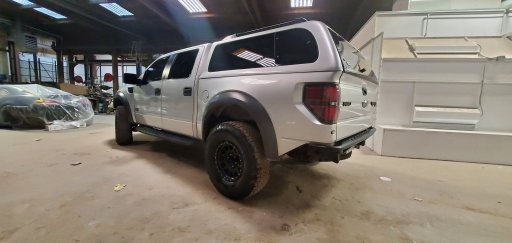 Last edited: