Member III
1,683
First Name

Paul
Last Name

Dickinson
Member #

22047
Ham Callsign

KI7TSP
So... what's the next trip? How about doing a little kayaking... in the Arctic Ocean? Looks like Canada is starting to open up their border to the US.
Short version - run the Dempster Highway all the way up to Tuktoyaktuk (Tuk) and back.
Long version....
Here's the general outline/plan: Figure a good 3-4 weeks for the trip, as it is pretty much a 5000 miles round trip from Bellingham, WA, to Tuk, and back to Bellingham, WA. Dates & times to be determined later (I'm thinking of doing it August 2022).
Going up:
Some of us will rally in Bellingham, WA if you're coming from the PNW (I will be getting up there the night before and getting a room). See maps below. We will take the eastern route to the border crossing at Sumas, then up to 1, and then on 1 going up to Hope to catch 5, and continue north on 5 to Tete Jaune Cache at 16. Then west on 16 (Yellow Head Highway) to Prince George, where we will catch 97 north (West Access Route) which will bring us to Dawson Creek (the start of the Alaska Highway!).
If you're coming from other than the PNW (or want to set your own pace), we will do our final/official meet-up (Rally Point) in Dawson Creek (figure a good two days driving from Bellingham to Dawson Creek, ~ 725 miles). There are a few interesting things to see in Dawson Creek - you might want to get there early the day before we rally to explore the town and museums. From Dawson Creek we will follow 97 (Alaska Highway) up to Watson Lake. From Watson Lake, we'll head to Whitehorse on 1, and then just north of Whitehorse we'll catch 2 (Klondike Highway) and take it all the way to Dawson City (Dawson City is right outside the beginning of the Dempster Highway).
Whitehorse is a big city - pretty much the last place to get stuff/gear before heading to Dawson City. In Dawson City we will do our final restocking/gassing-up before heading up the Dempster Highway. I'm figuring five to six days minimum to run up and back down the Dempster (about 600 miles up, and 600 miles back down to Dawson City again). There will be two free ferry crossings on the Dempster Highway prior to Inuvik on the way to Tuk. Once started on the Dempster Highway, the first place to get gas (or anything) is at the 225-mile point at Eagle Plains. The Arctic Circle is just north of Eagle Plains. Your vehicle will get filthy running the Dempster Highway. Your MPG will suck on the Dempster. And it will be awesome!
The Dempster Highway ends at Tuktoyaktuk, Northwest Territories, Canada. We will camp there, explore the area, and those who brought them we'll put our kayaks in the Beaufort Sea (Arctic Ocean). This is a bucket-list trip. Enjoy it!
I've run the Dempster as far as Inuvik - the furthest you could drive the Dempster at the time. The rest of the way to Tuk had not been completed yet when we drove it.
Bellingham WA to Dawson Creek - 725 miles
Dawson Creek to Whitehorse - 875 miles
Whitehorse to Dawson City - 330 miles
Dawson City to Tuck - 575 miles
Coming back:
We will return to down the Dempster Highway from Tuk to Dawson City to restock and clean-up (and spend at least a full day/two nights) before heading back down to Whitehorse on 2 (Klondike Highway), and then take 1 to Watson Lake. Dawson City is a fun place to explore - you'll want to spend some time there.
At Watson Lake, we will change directions. Instead of going the way we came up (gray on the map below), we will head down towards Prince George on 37 (Cassiar Highway). 37 will take us to Kitwanga, where we will pick up 16 (Yellowhead Highway) heading east to Prince George at 97, and then take 97 south to Cache Creek where it turns into 1. We'll continue south on 1 which brings us back down to Hope, and then back to the border crossing at Sumas and to Bellingham WA
The route will be roughly 2500 miles each way (5000 miles total round trip), with about 1200 miles of that (600 miles up, and 600 miles back down) being the Dempster Highway. Other than the Dempster Highway, the route should be
essentially
paved and easily driven. At least for the first half of the trip (prior to getting on the Dempster), we might be kinda pushing it time-wise (300 - 400 miles/day?). After we return to Dawson City from running the Dempster, we will reassess how we're doing for time, and how fast or slow we need to go to get back to WA in time. Dates and times TBD.
Will probably get more specific around the first of the year. Who knows what will happen between now and then. Just keep this in the back of your mind for now if you're interested. If/when this trip becomes official, I will start a new thread (probably copy/paste everything from this post) with a new Rally Point, vehicle requirements, expectations, etc.
If you're interested in this trip (or any trip up into western Canada or Alaska), buy a copy of the Milepost and start reading. Trust me on this one. You'll have a hard time putting it down, and you'll come up with another half-dozen trips you'll want to take. There are just so many options.
Link:
Home - The MILEPOST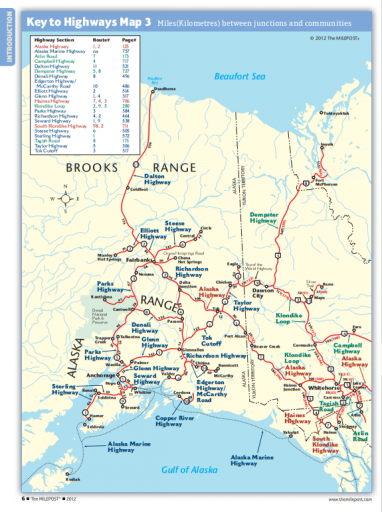 I'm thinking of taking the truck this next time instead of the Jeep. We'll see. Might even do something totally different and take my Toyota Yaris.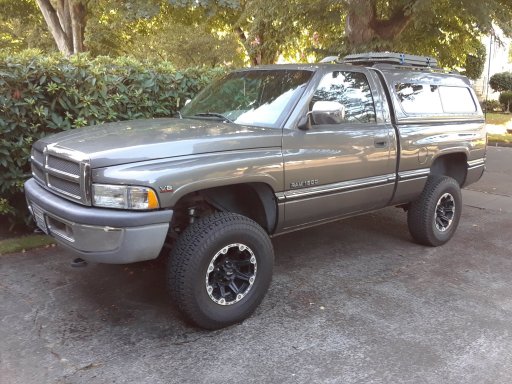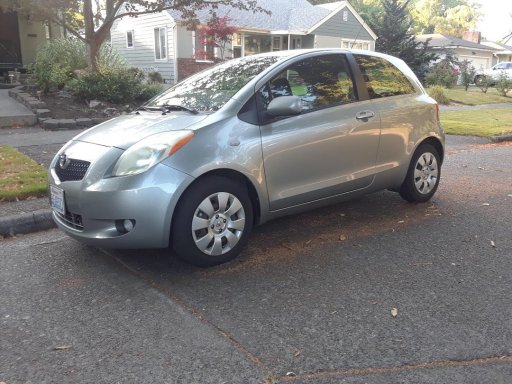 Last edited: