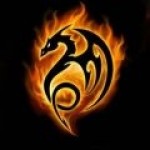 Rank VI
Founder 500
Member
Expedition
Supporter

Pathfinder III
4,697
First Name

Robert
Last Name

Keim
Member #

0033
Hello you all,
As I started this in "what did you do to your Rig today", I think it is time to write the things I do to my Rigs here. Yes it is a build up, partly, as they are already build up more or less.So I will start from around the last big upgrades and then I will write all the little things I do here in this Thread.
As you could have read, Iam working on my Van at them moment. Putting in a new Pop Up Roof and therefor I needed to change my Roof Rack as well.
So, here we go.
This is how the Pop Up Roof looks like. down.
This is the basic part. Now we gonna build all the extra's
Here will be the sand ladder storage bay. But with a twist
The back will be a flat surface, so you can store things quit easely.
For isolation and looking nice, some tiles on the ceiling. I will do such as well in the back of the van.
I already welded the bottom panel for the solar panel. And give it already a lick of paint.
Tonight I will mount it all. Then fixing the cables there and the job is done there.
Then we can go and fix some other parts before we can paint it all.
When this is finished, I will start with the interior of the van, which will be completely changed.
It's an ongoing proces. Always changing and upgrading.