Influencer II
3,969
First Name

Chris
Last Name

BRV
Member #

0520
I hope everyone had a great Independence Day! There isn't a ton to post in this update.
Meetups:
There are several meetups going, which is awesome. I would like to get a handle on where they are and who is running them in a spreadsheet or something so I can point folks to the happenings in their area. We are getting new members all the time now and I want to be sure they get plugged in quickly, if that is their desire. So if you have a meetup, either pm me or post it below so I can get it on the list and do a better job of pointing folks to it.
If you want to start a meetup but aren't sure the best way to do it or just don't have the time, shoot me a message. I can help you or find someone to help you get one going. My ultimate goal is for there to be a regular meetup of some kind located within an hour of most members (within reason). So if you think there should be one going near you and you want to try to get something started let me know.
Events:
I've been organizing and putting together ideas and even launching some events for the region. I'm excited about what we have coming up throughout the East. If you have an idea for an event and want to some help with it let me know.
Whats coming up:
- Passes are available now for Overland Expo East. If you plan on going, get over there and get your pass. There are a few threads running on camping and driving to expo. We need to get a little more organized on that but make sure you check them out if you want to drive up with some other members.
-
East Region Fall Weekend Run (Vermont) We haven't forgotten about this. There is much deliberation to have yet but this is still happening and more details will be coming out soon.
- Meetups, make sure you check out the calendar to see what meetups are happening soon. Also, check out the member map to find out where they are!

CONGRATS to Chocoy Antonio for winning the July Facebook Cover Photo contest. His submission below.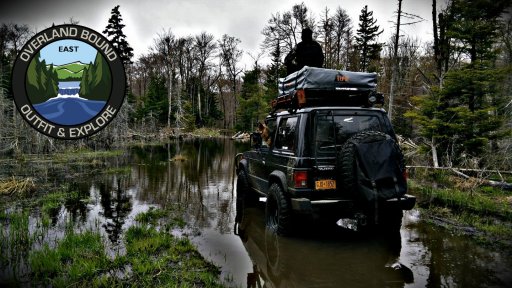 ​