Off-Road Ranger I
1,580
First Name

Brian
Last Name

McGahuey
Member #

23711
Ham Callsign

GMRS WRMV941
I just realized I don't actually have a build thread going....
A little back story.
I got into overlanding after buying a 2004 Chevy Colorado z71 (which I still drive almost daily). I went on many awesome trips with it, but discovered it has some major weaknesses that are VERY expensive to correct. After a trip last September where I made SERIOUS use of my skid plates (as in, probably would have had to do a field repair of oil and transmission pans), and having trouble fitting everything I need in it easily, I decided it was time to look at buying an SUV that I would use for overlanding.
I thought about several vehicles, but ultimately picked up my well maintained Xterra in October 2019 with 135k on it. I had a full list of maintenance records from the previous owners, including the timing belt, and water pump being done at 110k.
I drove it daily most of the winter to see if anything felt off, or needed my attention, but everything seems to work perfectly.
This is what she looked like when I brought her home.
Bone stock, we took her out the weekend before Thanksgiving for some sight seeing. She kept up with a new ranger and a third gen TRD pro tacoma.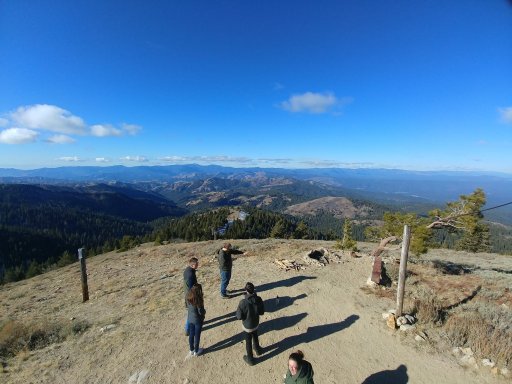 I picked up a midland mxt275 on cyber Monday, and mounted it on top of the bcm. I ran a shielded cat6 cable through the center console, and added a port on the dash to plug the speaker into the radio. I misjudged where to drill the hole the first time,so there's a 1 in hole in my center bezel.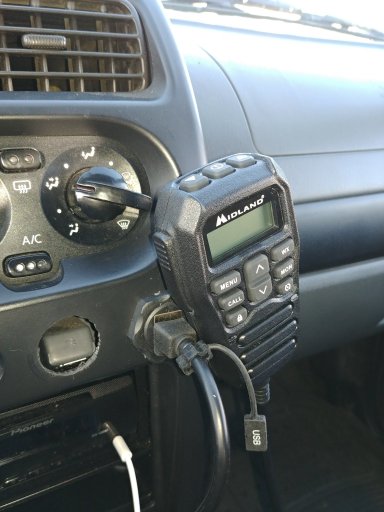 After that, I removed my mud flaps, and took it for a run in February with the SW Idaho Overlanding group.
Still stock as far as suspension goes.
Since it's starting to warm up now, things are starting to move a little bit more. I've got shackles, and an idler Arm brace waiting to go in. But, I took advantage of the wife and daughter going out yesterday morning to build a modular sleeping platform in the back yesterday.
The goal here is to be able to utilize the back seats WITHOUT having to remove the platform. I think I'm going to cut the front sections in half, and do a bi-fold system, since they're too long in their current state to hinge backwards. I also need to build some support for the very front of the platform, as well as add tie down points to it.
I've fashioned some attachment points on the rack with some d-rings, so I can clip a tarp for a make shift awning.
That's where she sits as of right now. I'll update this thread as I go!