Member I
233
First Name

Corey
Last Name

King
Member #

19632
Hello Everyone!
Trip Quick Look Summary of our Portland to Portland Cascade Mountains loop:
We (myself, Fiance, and our two dogs) started from home in Portland Friday evening and set up camp at the beginning of Barlow Road. Did a portion of Barlow, headed down to Bend and used Barr road and Cline Butte OHV park to explore some trails on the way to Bend from Redmond. Hit up our favorite spots in Bend and Sunriver. Refilled our Beer cooler and made our way up to Sheridan Shelter near the cascade lakes hwy on Edison Butte. The following morning we came off the mountain and followed the Cascade Lakes Hwy until we popped out in Eugene where we got lunch and headed up I5 home.
Vehicle Specs:
2013 Tacoma TRD Offroad
Stock Suspension (pretty sure its the 4600 Bilsteins with the stock 1 inch lift)
30 inch Cooper Discovery AT3's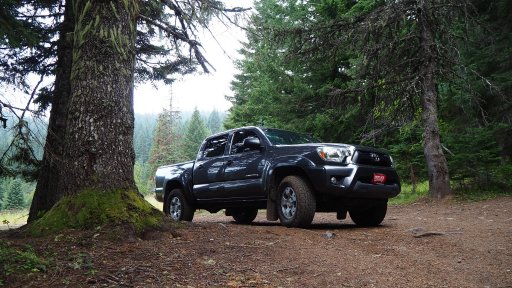 Friday 6:30 PM 8/16/2019
Both the Fiance and I got off work as early as we could on Friday. We had the truck preloaded from the most part. We are currently waiting for our RCI bed rack to get here so that we can throw our RTT on top of it. So in the meantime, we have our Marmot Backpacking tent. I just recently got out of the Army National Guard. I spent 9 years as an infantryman doing a wide variety of things. I am kinda tired of being uncomfortable for the sake of being uncomfortable. If we are traveling internationally and backpacking through an austere location or hiking into a remote area then its perfectly reasonable to not be super comfy. Well, if I am camping around my truck, aka Overlanding, I want to be comfortable. So while we wait for the RTT set up to be completed we picked up microfiber mats from Home Depot for inside the tent. We had that and all of our stuff neatly preloaded in the 5 foot bed of the truck. The truck came with a gorilla cover that locks into place, which while waiting for the RCI rack, is awesome to keep our gear clean and somewhat secure from flying around on the trail. At about 6:30 in the evening we loaded up the two dogs (Australian Cattle Dog Puppy and Puggle) and set out from the West Hills of Portland to the start of the Barlow Road near Government Camp in Mt. Hood National Forest.
We got up to the Pioneer woman's grave around 7:45 which isn't bad at all considering we had to cross Portland Traffic. Luckily in the summer that gave us plenty of time to find a suitable campsite. The Pioneer woman's grave and is a very cool start to the Barlow Road/trail. It really sets the stage and reminds you as you drive the trail of the pioneers who used it to cross the formidable cascades.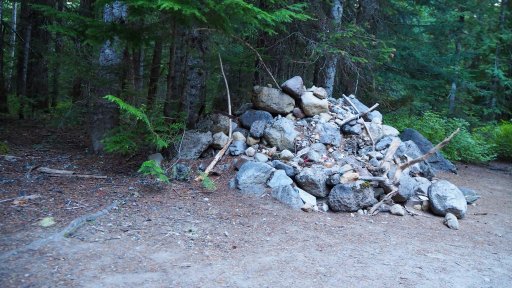 Barlow Trail/Road is a pretty fun trail. A normal offroad stock vehicle with decent tires will do pretty well. A bit of extra clearance will make you feel a bit better, but I felt fairly comfortable in the stock trd offroad configuration. We drove down to the first campsites that open up to a giant Mountain Medow and set up camp to tackle the trail and head to the Bend area the next day.
Saturday 7:00 AM 8/17/2019
We woke up after a pretty decent night sleep. It being August it was in the 40s-50s all evening and morning. It made for comfy sleeping in the tent with the dogs. After getting packed up we headed down the trail. The trail was closed at the 7-mile marker. Apparently the bridge there has been deemed unsafe. The other side of the trail is still open but we did have to double back. That was ok as the trail winds through multiple different ecosystems of mountain terrain. From densely packed forests with fun ruts to sparse eery trees to finally more scrub central Oregon style wilderness. The trail had some rocks and some bit of articulation but nothing where 4 high could not easily grapple.
We took hwy 26 down off of Mt hood across Warm Springs and into Madras. In madras we chowed down on some good ole diner food at black bear diner and headed out to Barr road and the Cline butt OHV area.
Cline Butt was awesome. Trails of all skill levels criss crossing and well marked. We choose trail 27 to be our favorite as it easily hit the "play areas" and allowed for some higher speed driving in loose sand as opposed to the slow easy going rockish crawling of Barlow road. We ran into quite a bit of mud as we used Barr road to pop us out pretty close to the outskirts of Bend. From Barr road to Bend you will also pass by fields of Pot and Alpaca farms.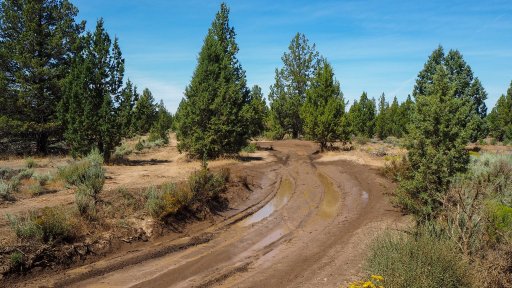 We spent the afternoon grabbing great Beers in Bend. Brewfest was in town which left the breweries themselves less packed. We finished up dinner in Sun river at Sunriver Brewing before we headed out into the Deschutes National Forrest towards Edison Butte OHV area.
It was about 7 PM as we headed into the forest to find some more cool stuff and a fun place to camp. With about two hours of daylight, we were gaining elevation on the FS roads and noticed a sign to Sheridan Shelter. Not knowing what that was we followed the track and came to a jeep trail. Following the Jeep Trail for about two miles of loose dirt, high altitude lava and scrub, we came up on a nice winter shelter/cabin where we stayed for the night and donated some beer too. The next morning we headed back down the different hwys until we popped out in Eugene and made our way home.
I have attached our tracks from Gaia. I very much recommend getting up to the Sheridan Shelter and exploring the Edison OHV area. Barlow road will be even cooler when the whole thing is open again. There are many more trips and truck mods to come!
GPX viewer
GPX viewer
GPX viewer
GPX viewer