Rank V
Founder 500
Member

Advocate II
1,836
First Name

Stephane
Last Name

Fortin
Member #

0250
So the boy and I packed up the rig and the trailer and headed out to Porcupine Hills, Alberta for our annual Father/Son weekend. It was wet and extremely muddy. The road in was, let's say, a little sketchy so in 4H I went.
We decided to sleep in the Jeep as the ground was way too wet. We found this sweet spot next to the creek and setup camp.
Saturday was a total down pour but the sun broke out on Sunday and Monday was a clear blue sky. Typical, it's always sunny and nice on the day you go home, right?
Bear Hunting season was open in the area so the Bear Spray was always on the ready. One of the hunters showed us a male black bear he shot on Saturday (not going to post image, do not want to offend some peps).
Some Romanian Overlanders set up camp next to us and they where extremely hospitable. Even had a couple shots of Romanian Moonshine! Oh baby! it was smooooothhh! Not!
It was nice to relax and get caught up on the American Sniper book.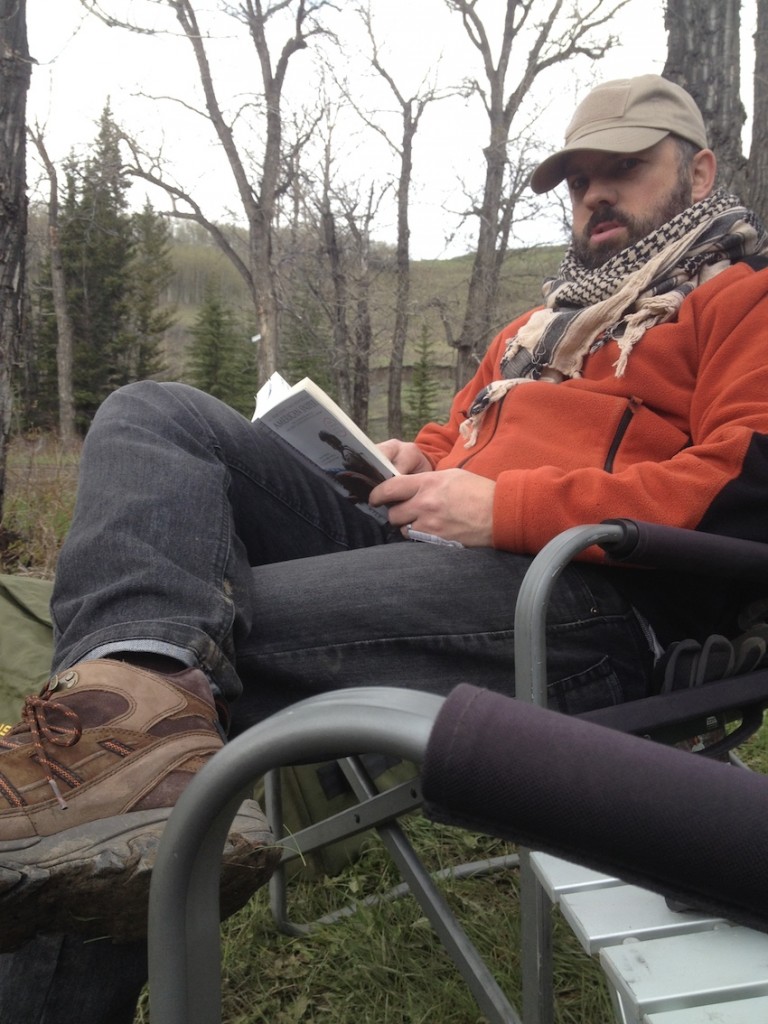 My overland trailer held up beyond my expectations and can't wait till our next adventures.