Influencer II
The following are pictures, along with brief descriptions and details, of our latest trip. We hope you enjoy them. We'll be adding to it during the next few days when we have time. Here's the first day:
We started from our home base in north-central Illinois heading west, through Wisconsin, Minnesota, and eventually South Dakota where we spent our first night. Ft Pierre National Grasslands is our favorite spot to stop when traveling that way. It's a full ten+ hour drive from home and is close enough to the Interstate to be convenient, but far enough away to be quiet and peaceful. Along the way we cooked a crock-pot full of baked beans. (You can find the full recipe video on our YouTube channel.)
Important tip: When in tall grass like this ALWAYS be aware that grass touching your hot exhaust can easily catch fire. Keep a very close eye underneath for at least an hour after parking, looking for any sign of danger.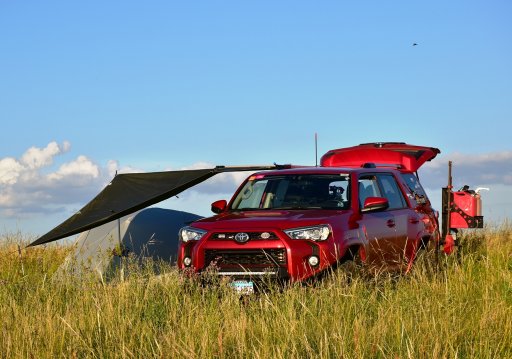 With NO trees anywhere in sight, a tarp makes a friendly amount of shade to get out of the sun. Temps were hovering around 90+ all day. As soon as the sun dropped low the temps quickly dropped to a more reasonable 75 or so.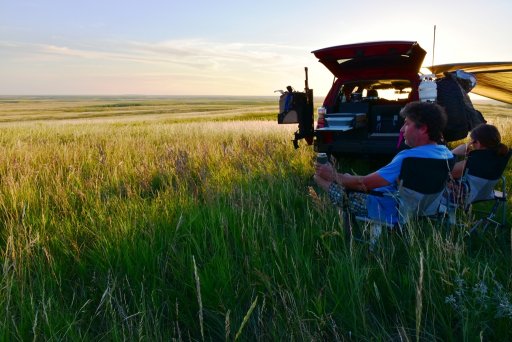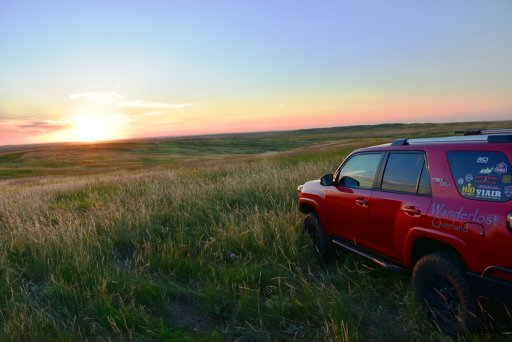 We're not huge fans of artificial lights at dusk or even deep into the night hours. We find we use our rock lights far more for ambient lighting in camp, rather then night driving.
Morning brought some interesting weather. This cloud produced a really strong "storm surge", but only produced a couple hours of light rain. We lucked out!