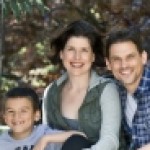 Rank VI
Staff member
Moderator
Founder 500
Member
Supporter

Pathfinder III
Hey everyone -
@Michael
and I are starting to plan a 3-day trip in the WA area the weekend of July 22nd.
Here's the logistics... I would drive up from Nor CA and arrive Thurs 7/21 with the rig, and then pick up Michael from SEA that evening. We'd hit the road on Friday morning, and then we'd need to return to get Michael back on a plane Sunday night, 7/24.
Suggestions on where we should go? What we should do?
...And who wants to come along with us? :)
Let me know thoughts/ideas/routes. We're excited to get up North!
Corrie