Member I
1,415
First Name

Matt
Last Name

Hixson
Member #

25367
Ham Callsign

KJ7FZJ
Post your before and after pic's if you can.
Would like seeing a build up on old military rigs. What are your plans for the build ?
Here's the trailer with the canvas cover it came with.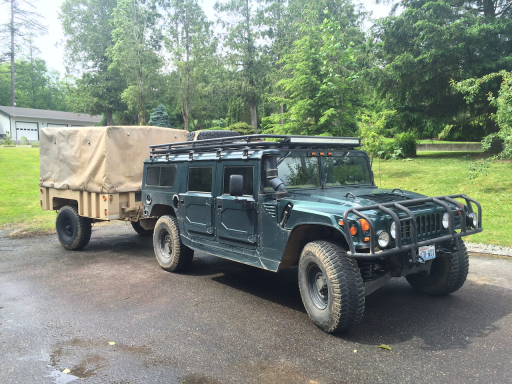 This is the rack I had a local welder make for me. It incorporated two of the triangularish pieces from the trailer. The front two corners have empty square channels where the original bows can go. This lets me put the bows and canvas cover on over this rack instead of having to remove it first.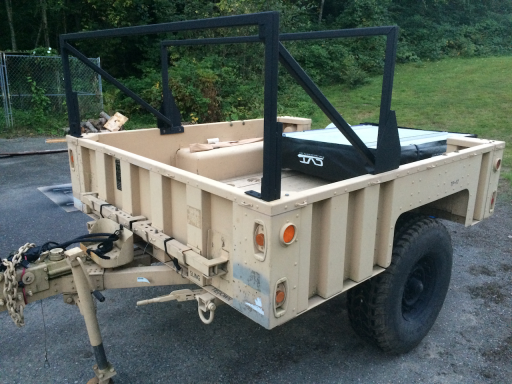 Here is is packed up and ready to go.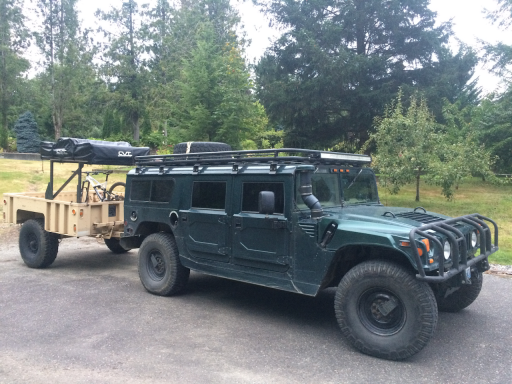 And here are a couple shots of it in the wild.