Advocate I
About a year ago the wife bought a 97 Fleetwood pop-up camper for $500 and told me "its in a little rough shape But it's nothing you can't fix" lol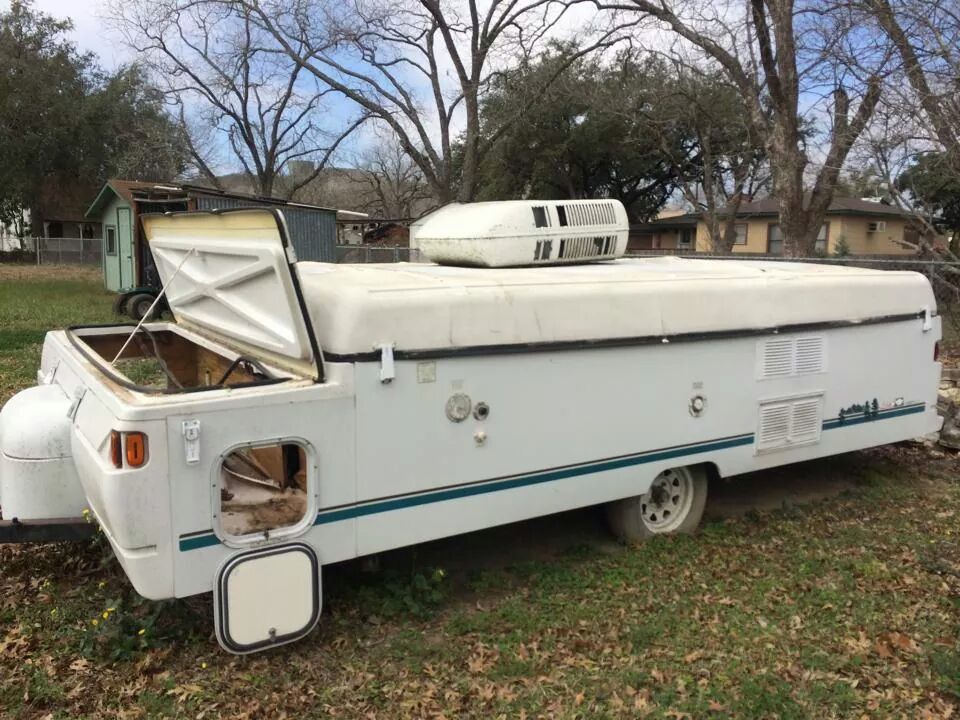 So come to find out there saw extensive water damage in the front of the trailer.
So I had to pull every thing out and replaced the floor. Witch I didn't get any pics of the subfloor but I pulled all the sh!ty osb out and put down 3/4 treated plywood. Rebuilt the front storage box. Then laid down some vinyl flooring.
And pulled all the sh!ty pvc shell off the out side of the top.
Then rolled on 5 gallons of this letting it dry between coats.
Witch that brings me to my current project. Since I got some free 3/4 and 1/4" plywood at work this week I built 2 new kitchen benches for it today.
I hope since I've got an install coming up this week I can score some more free plywood to finish up the rest of the cabinets.