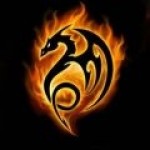 Mid Europe Region Director
Founder 500
Member
Supporter

Pathfinder II
4,387
First Name

Robert
Last Name

Keim
Member #

0033
For just a few Rigs, like three or four.
Little tour near Enschede. Fully unknown what it is. New to me.
So for all newcomers here in the Netherlands, PM me if you like to come.
We do everything according Covid rules. So distancing, protection.
And as there are no restaurants open, bringing your lunch is mandatory.