Advocate II
Hei, just joined OB - Good to be here....
I am a Brit (English) based in
Sandnes
, Rogaland, Norway.
My vehicle is a Toyota Hilux D-4D D-CAB (Seventh Generation) Arctic Trucks (AT37), which I use for driving around Norway, as well as annual expeditions (Iceland, Faroe Islands, etc.).
I have a hytte (mountain house) in
Sirdal
, which is usually an interesting challenge to get to in winter - Having such a vehicle is really important in these common winter conditions.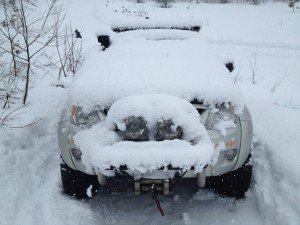 Recent 4 week expedition to Faroe Islands and Iceland, summer 2015 (
ICE2015
) really captured my overlanding enthusiasm. We are returning back to Iceland for 6 weeks expedition (leaving next week - 03 July, 2017) to continue the adventure, and take on more challenging roads, river crossings and situations (
ICE2017
).

Below is a short after-movie video we made about ICE2015, which provides a quick overview of our trip - hope you like it...
Would like to meet up with other OB Member, and share info and experiences.
If you are interested in following our forthcoming 6 week expedition around Iceland (
ICE2017
), we will be publishing daily website blog, with photos, GoPro video, maps, info, etc.
www.ice2017.no
Look forward hearing from you and connecting up :)
Cheers
Neil