After replacing my OEM rims and tires (BFGoodrich M/T 255/75R17) with steel rims and 33" tires (305/70R16,) I have the five OEM rims and tires, with less than 3000 total miles on them, available for sale.
Located about 40 miles North of Omaha, NE. Pick up only, no shipping! Can meet somewhere, if needed.
Anybody interested, please contact me via email (k9amz -at- yahoo -dot- com); I am checking the fori only about once a week...
Asking an even $1000 for the set of five. (
NOTE:
Vehicle
NOT
included)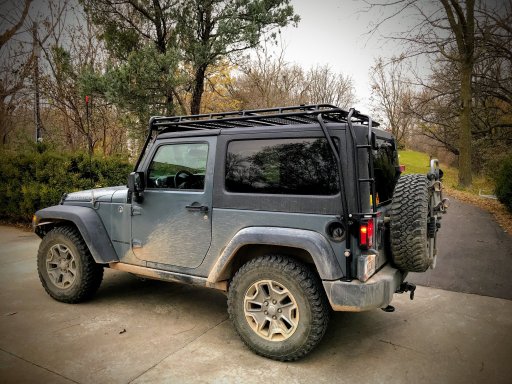 Last edited: