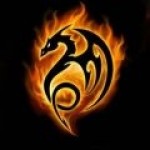 Mid Europe Region Director
Founder 500
Member
Supporter

Pathfinder II
4,387
First Name

Robert
Last Name

Keim
Member #

0033
Hello folks,
As I started the topic about camera's, I just was curious about how you all record your trips.
Well, this topic is about how you prepare for a trip and how you navigate on the "road".
For starters, I do most of the preparation at "Houston". That is the nickname of my little corner in the house where I have my computer stuff.
And one said at a certain time, its like Houston. So, that is why.
Since that time, loads of changes, but still the name staid.
Anyway, here I work with my Panasonic Toughbook in a docking station and extra screen to plot and write routes. And with my normal laptop I am searching Google Maps and satelite to find little roads. With streetview I try to find out if I can go into the fields at a certain point.
So, here is Houston
During trips, I put the toughbook in the Van or in the Frontera and then it is my navigation system. Working with Microsoft Mappoint, TTQV-4 and Memory Maps I can find my way through the world.
Although the car changed, the mount didnt, and sorry its the only picture I have about it.
We started with a Panasonic Toughbook CF-18 and upgraded it to CF-19.
My tomtom I use mostly as a tripmaster, for speed, direction and tracking. Tracking just in case.
Mappoint isnt official a navigation system, but a sales support product from Microsoft. But it turns out to be a bgreat navigation system for Europe. We wonder very often when we are in the woods or fields, that the tracks we are driving on are still on Mappoint and not anymore on tomtom. So, happy with that.
When we dont have any coverage on mappoint, we switch to memory maps in the netherlands and UK. And then we have maps 1:25.000cm. So, very detailed and accurate.
For other countries, we use TTQV-4, which can use Garmin maps and Openstreetmaps.
All together works out pretty nice. And with meory maps and TTQV we can drive using waypoints as well.
For our trip to morocco, i bought for memory maps a bundle of maps of morocco and I have a Garmin Topo Maroc. So, I guess that is covered.
However, because of the fact that both have a little problem with overall large coverage, we will use a paper map there for global location and directions. Then plot everything into the computer.
As a backup we will bring on bloody old laptop which we used before we had the Toughbook. But as a back up device, it will work good enough.
So, that is how we do things here. How is your way of navigation?
Greetings from Robert