Contributor III
Well.. getting a couple steps closer.
I finally got the right die set
Then then found out that I got the wrong tube the steel yard gave me 2" instead of the 1.75".. minor delay while they order in the right stuff this time.
Expensive stuff... there was a couple of.short pieces that will be used to practice bending the tube and probably get cut up to get some.pra rice welding tube. Along with slicing some off to get the right angle for the mounting of the bed brackets.
A test bend to verify angles and to help calculate the length of tube needed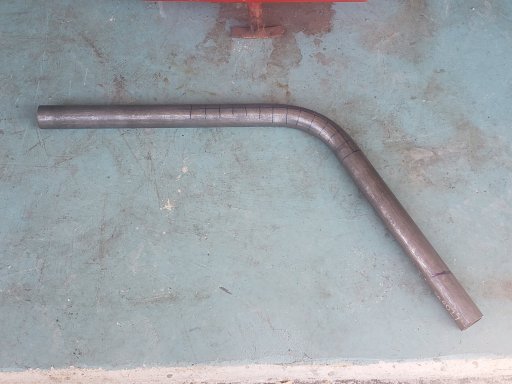 During all.of this the cheap harbor freight ram blew a seal. So it will need to be replaced.
I am going to wait until the brain fog from the covid infection clears up before bending tube for real. Just to expensive to mess up and I rather not slug it if I can avoid it.