Advocate II
So a little over a year ago this project started.
The purpose for this trailer, is use on extended trips or when there is a plan to sit in one spot and explore out from there. I helped
@1Louder
construct the Beast Mode trailer and our time working with Dave at Turtleback definitely influenced some of the design decisions. I like to think of myself as a minimalist; I hate spending a lot of time packing when it is time to move. Therefore the trailer had to really be justified for my needs; not just to carry more stuff.
Some of the key design characteristics include:
- Built to augment the kitchen set-up on my FJ
- Had to have the ability to open the FJ rear door while hooked up for travel
- Around 1000 lb max
- Ground clearance to be pulled behind the FJ
- Heavy duty axle for off-road use (uses the same axle as the Turtleback trailer)
- Same wheels as the FJ for spare tire reasons
- No lift mechanism for the RTT
- Most important no lid required to access the storage.
When complete it will contain:
- Roof Top Tent
- 20 gals on board water fed through a 12v DC pump
- 2-5 gal fuel cans
- 4lb propane tank
- Room for 2 large action packers to cover additional cooking equipment and food
- Additional storage for a portable shower/restroom facility
Where it stands today -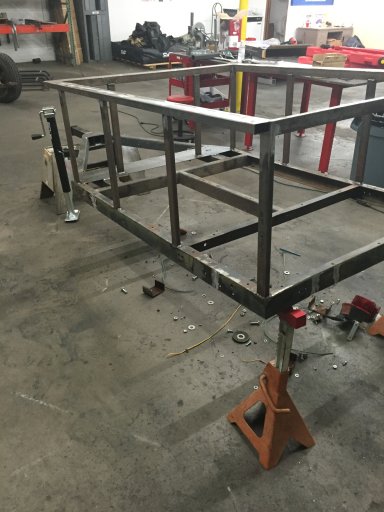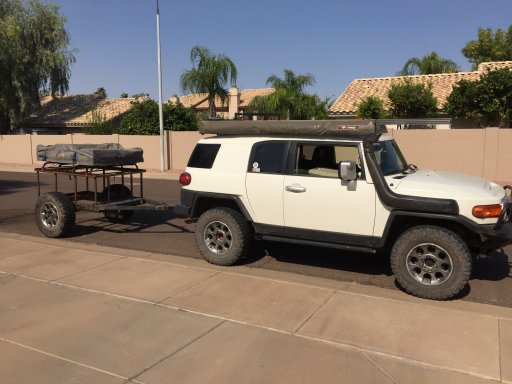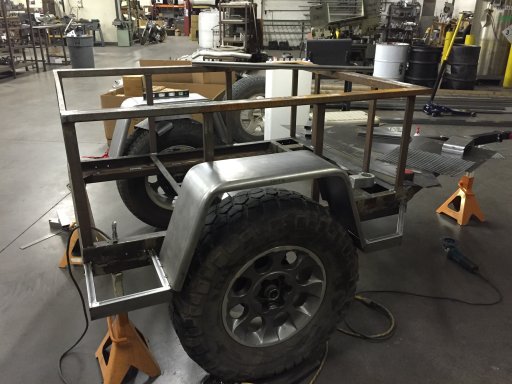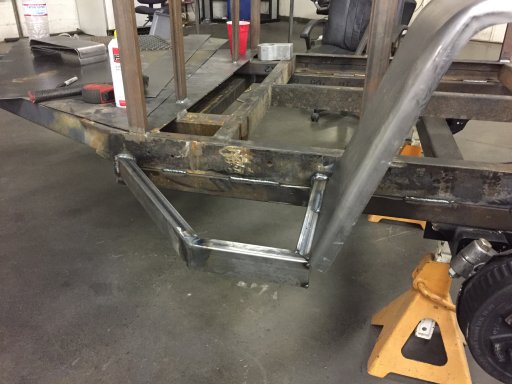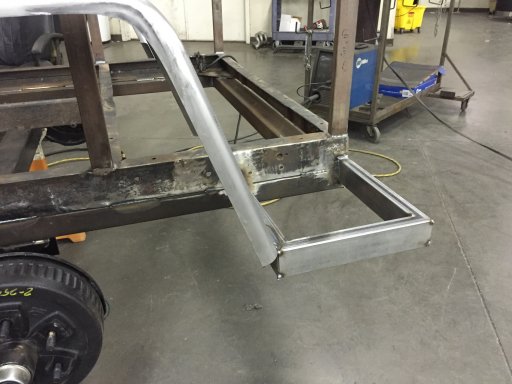 Punch list:
- Lights
- Finish welding the decking
- Bedliner
- 2-Cargo doors
- Install water tank and plumbing
- Electrical system
- Exterior skinning
Goal to be fully operational by August for the NMBDR run starting Labor Day weekend.