Contributor I
60
First Name

Marc
Last Name

Durette
Well I just pulled the trigger on my overland rig. It's a 2004 Land Rover discovery 2. It has 135,000km on it so about 83,000 miles.
It will need an alignment, the leaver for the center diff is hard to move and will need to be lubed up or something. The hight and low works great. It has some scratches here and there, and it looks like someone drove under a garage door that was too low and scratched the top, just at the back end, but other then that nothing is needed right now. The head casket was changed as per the owner. I was planning on modding it as soon as I got it but I think I will wait. I will spend some time with the stock version, see where we end up going and what I really want/need.
Here are some pics.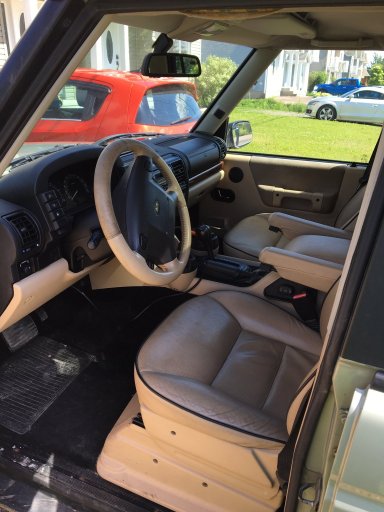 I will be keeping a little list here of what needs to be done and what has been done to the vehicle, also a little list of my overland gear. If you are curious you can go through the list but this is mostly so I can keep track.
High Priority Maintenance
Replace O2 sensors
Allignement —> 7/31/2019
Low Priority Maintenance
Fix fuel latch
Change air filter
Cosmetic Upgrade
Fix headliner
Repaint fender flares
Buy rubber mats
Overland Gear
Water Jerry Can - 5 Gallon
Utility Rope
Coleman Naptha 431 Stove
Plano Case
Tarp
USB car charger
Tool Box
Dewalt 1/2 impact wrench
Viair 88p compressor
iCarsoft scanner
Wrench kit
Tire repair kit
JB Weld
Hammer
Axe
Oil
WD40
Last edited: