Traveler I
ohhh boy where to start!
1997 mercury mountaineer V8 AWD. in 2014 after 7 years of battle for SSI. i finally won my case. its hard to show fatigue problems when you look normal. but after 4 hours of work. im pretty much shot. thats not going to hold me back tho! i want to go offroading, camping and living the overlander dream! my mom has a 1999 ford explorer and the thing has never failed us to the point we couldnt fit it. it just RUNS. so when i went to a dealer to find a vehicle of my own. first one was a ford F150 with a coffee grinder for a transmission NOPE! dodge pickup with a back clutch NOPE! then the guy drives out this black explorer looking SUV. YES SIR!! i look under the hood and i saw new spark plug wires. aka they already took care of some problems! the inside has some 2 park foam that got all over the place. no biggy. ABS brakes were acting up so i pulled the fuse to get home. $2600 bucks for a V8 AWD SUV with 50%+ tires. hell of a deal.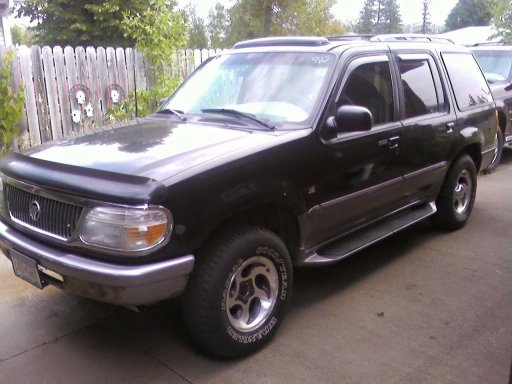 so after putting 30k miles on it as a volunteer driver for those who cant drive themselves to work. a service i had to use before SSI, i noticed my tires werent doing so good. i got a wheel alignment and a set of new yokohama AT/S 235/75/15s. after a while those started to get some ware on them i didnt like. i said HELL NAW! i dropped over $600 bucks on these babys! so i replaced the front end of the truck. upper and lower control arms, shocks, sway bar end links and bushes. around $300 bucks in parks! drop in the bucket! then it was 200 for a wheel alignement.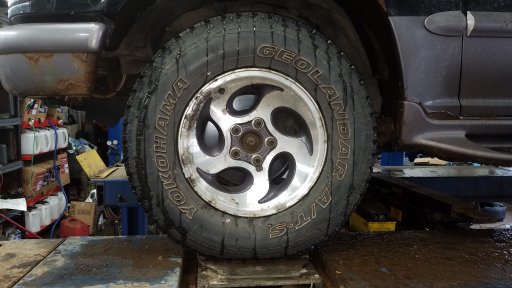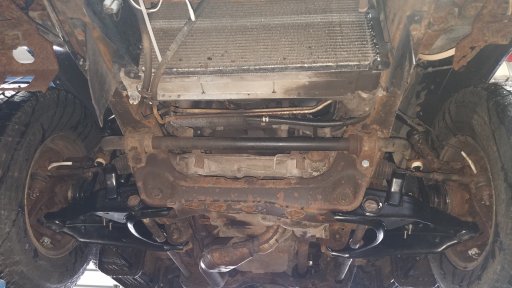 next up on the list was the rear end. explorers have this ghetto lean to them. shocks go back and the butt drags. well that and my leaf spring broke on the drive side and the shackles were swiss cheese. so i had to drop $400 on a set of new leaf springs and 80 on some load adjust shocks so ill be ready for more cargo when i do start getting overland gear! the load adjust shocks say i can add 1000lbs of cargo. we will see!
so when i find myself driving and hitting the brakes like we all do and WHOOPS! all the way to the floor! well time for new brakes all around...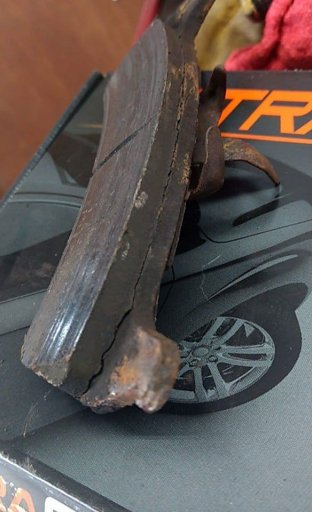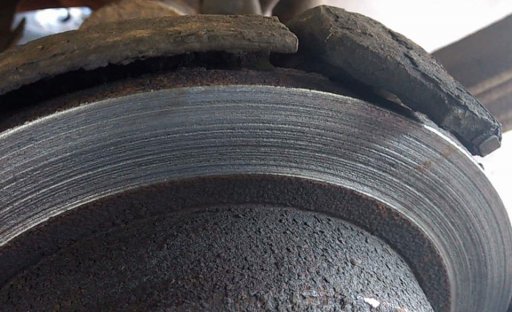 everyone does mods to their vehicles and it seems like all ive done is maintance. in the end tho this is a vehicle i can trust! brakes 100%, suspension 100%, now all i need to do is some electrical work, get the AC working again. and find a way to get my rear lift gate to close with out having to park on a hill at an angle... i think the leaf spring breaking may have warped the frame a little... OH WELL!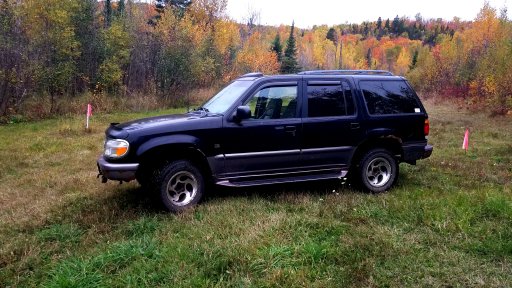 i hope to do some videos this year on my youtube channel "North Shore Scout" I've really been inspired by many overlanders out there. iamjake specially. if he can do it in a little jeep. i should be able to do it in my monty!