Contributor I
For sale in the Northern Virginia area. An M416 trailer replica. It was originally build by a 4*4 trailer company which is no longer in business.
I purchased this trailer 2 years ago and have built a very capable trailer, I honestly hate to see it go. It is well equipped, light weight, and ready for adventure. The trailer frame was stripped and POR15 painted. New wire harness, with LED lights
Lock and Roll receiver
20 Gallon fresh water tank, hot and cold water taps
Hot water heater by Camp Chef
11 gallon propane tank
1 year old AMG G27 battery
SmittyBilt RTT ( its in great shape, no tears or wear, sleeps 2 adults)
295/70/17 on 6 by 5.5 wheels. I have spacers to fit a 5 by 4.5 wheel for you as well.
Rear stabalizers capable of lifting the trailer.
Slide tray with an 800lb capacity.
The kitchen storage box keeps all your plates, utensils, etc well organized. Sorry the cook top is not included.
Erick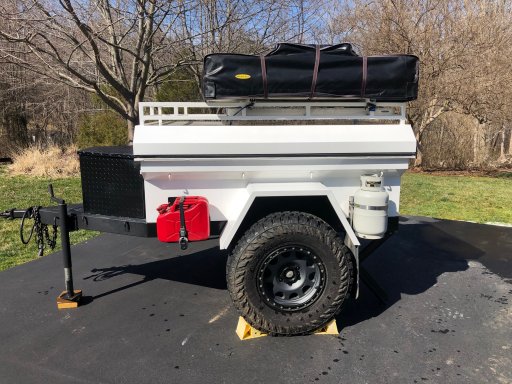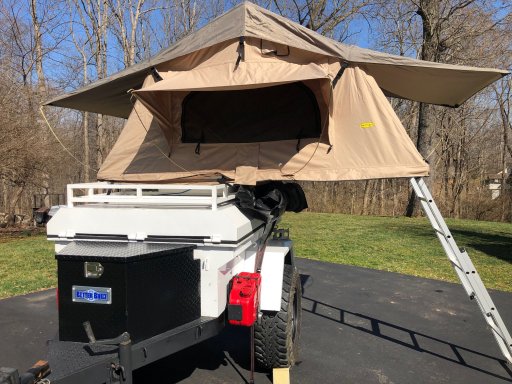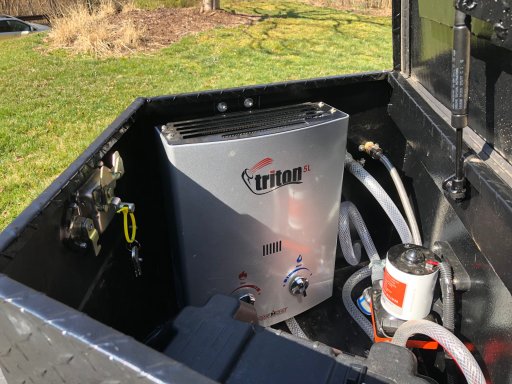 Last edited: