Pathfinder I
Recently I made a trade for a M1102 Hmmwv trailer.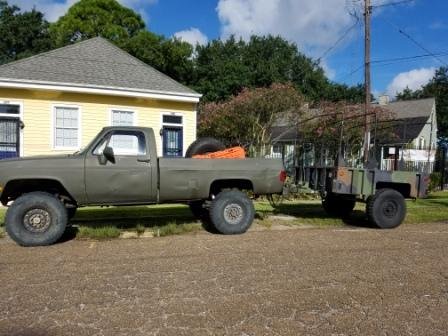 Since my offroad vehicle is a CUCV on Hmmwv wheels and tires with a pintle hitch and the military 12 pin trailer plug it makes for a good starting point. The M1102 trailer has hydraulic actuated brakes, front and rear stabilizers and an aluminum bed. Instead of ditching the bed I decided to build on top of it.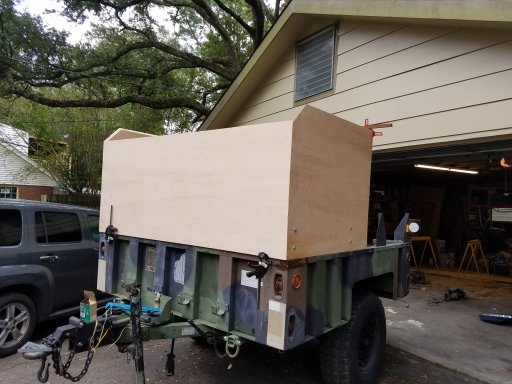 On the inside I intend to wire 12v power off a 200AH battery and charge the battery with 2 100w solar panels. For sleeping arrangements I planned a futon style bed to maximize interior space.