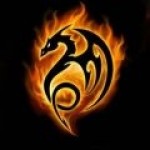 Mid Europe Region Director
Founder 500
Member
Supporter

Pathfinder II
4,387
First Name

Robert
Last Name

Keim
Member #

0033
This week I just do some preparations.
As my BBQ was ok for many years, it surely had some issues.
First of all, the size was just a bit to big. And therefor the usage of coal was or too less or too much. And as I do a lot of skewers it wasnt placed well.
So, size sucked.
The second part was that it legs were a paint to mount.
So,. this is the result of the annoyance.
Its smaller now and the legs are very easy to mount and even easy to secure.
Little job, big pleasure.
It is part of a little project to improve the storage on the Traileraroo.
Next step is a new kitchen box to complete the standard use of the rack on my little Traileraroo.
More to come.