Pathfinder I
2,055
First Name

Corbet
Last Name

Hoover
Member #

1204
I recently picked up a new water filter for both overland and backpacking. I choose the Katadyn Base Camp Pro 10 liter model.
https://www.katadyn.com/us/us/368-8019201-katadyn-base-camp-pro-10l_usa
Sourced from my preferred local dealer
www.bcexp.com
I got to use it for the first time this weekend while backpacking and I'm extremely satisfied. Filtration is plenty fast and well effortless. Simply fill the bag, hang, and let it flow. One bag was plenty of water for the night and morning meal prep as well as filling bottles for the days hike.
I look forward to the next extended overland trip where I can use it to refill the 5 gallon water can I carry for hydration duties. Hanging the filter system off the roof rack should make it simple. And two bags through the filter will fill the can.
I should note there is a shower conversion kit available as well that I need to pick up.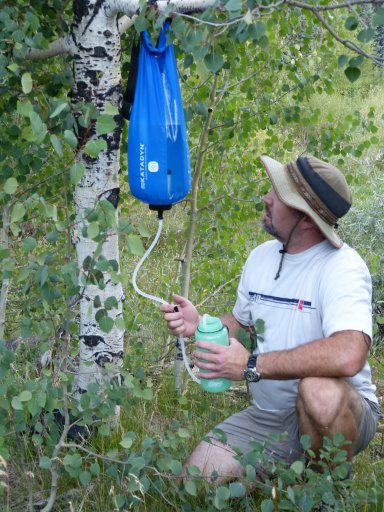 Last edited: