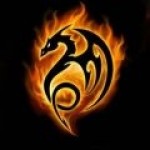 Mid Europe Region Director
Expedition
Founder 500
Member
Supporter
Explorer I
4,560
First Name

Robert
Last Name

Keim
Member #

0033
Hello folks,
We went on a simple tour through Holland (actually south-Holland, not all of the Netherlands, but just the province South Holland. Confused,...... Good
)
We had this route from a former friend and just drove it in to opposite way.
In the meantime Frederique did some caches and we just spent enjoying the scenery of Holland.
Well enjoy my little homeland tour.
And of course our dog Skai was with us all the time
I hope you like this impression of a very wet Holland.