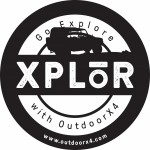 Rank VI
Founder 500
Member
Supporter

Advocate III
Issue 1 of Jeepers International is LIVE in digital with the print edition shipping this week!!
Visit
http://issue1.jeepersinternational.com
to view our first issue and subscribe today to print by clicking the Subscribe to Jeepers International button at the bottom of the digital edition or at
http://www.jeepersinternational.com
.
Also, Jeep Expeditions members can use coupon code
overlandbound
at checkout to receive 10% off your subscription purchase as well as anything else in our online Shop. Enjoy!