Contributor III
201
First Name

Kristine
Last Name

Wang
Hi everyone! I really enjoy road trips to different cities, meeting new people, experiencing new things and smell the roses. I am getting tired of tent camping, so I am thinking of removing the back seat and turning my jeep into a camper which includes a kitchen system and bed platform inside my jeep. Does anybody have an idea or made one before? How thick should Wood be for a bed frame? Should I upgrade my cooler to a portable refrigerator?
2/10/2022 Update:
After 20 days I finally finished my project! The process is harder than I thought, how to mount and secure the system to the jeep and finding the best material fits my needs takes so much time. My first time designing and making something by myself turns out I really enjoy the process and the result. I believe this is the best gift that I made for myself in the beginning of 2022! Feel free to give me suggestions, comment or share your handmade project and the best place to overland in summer with me!
I made it into three parts: the back part(trunk), middle part (back seat), and the front part (extension when adjust the front seat)
The picture below is the back part, left side will be storage for cooking containers and the right side will be a refrigerator.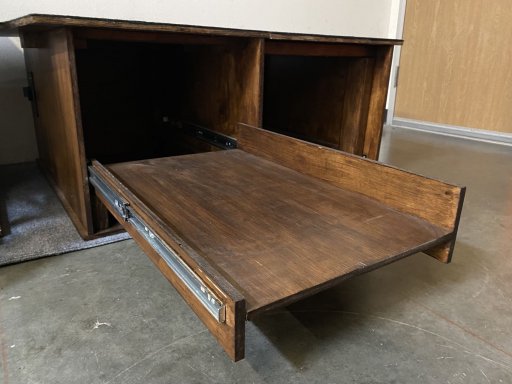 The picture below is the middle part. I also installed wireless light control on the bottom, and planned to store some daily supply and clothes under it.
The picture below is the middle and front part(extension board), the front piece/extension board will only be used when I adjust the front seat and get ready for bed. I decorate the extension board with the stickers I brought when I travel to national parks. Plan to "fill in the blank" with all the amazing places later on.
This is the whole picture of my system! I am ready for the next adventure!!
Last edited: