Contributor II
Well my Fiancee and I are planning to make our honeymoon a 2 week or longer road trip around a bunch of western north America. Iv have been down the coast all before but never further inland in the states.
We have a rough route planned out so far leaving Vancouver headed east to Banff and Jasper, back down through Edmonton and Calgary to Yellowstone, Down to the salt flats then Back to Vancouver on the coast.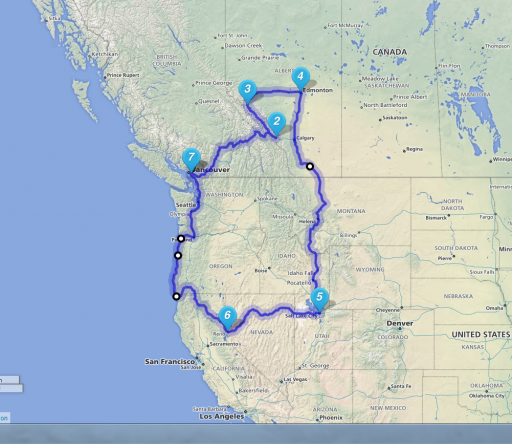 We will most likely be taking my 2005 Volvo XC70 on AT tires and be mixing motels, tent and back of vehicle camping along the way.
My question is for you people down south, what do you think of the route? Anything along the way we just have to see? Any good roads? (It may be a station wagon but it does love the dirt)
Plan is to leave in early June so were just early days into planning the trip. Love to hear what input you all have!