West Europe Region Director
Moderator
Benefactor
Member

Influencer II
4,826
First Name

Dave
Last Name

Spinks
Member #

3057
Hi folks,
Quick introduction, I am your Regional Director appointed back in December 2018 after I voiced concerns about how the OB Group was going in Europe. For my efforts I was challenged to try and do better. Since I started as Director there has been a steady increase in meets and events both here within the West Europe Region and further afield into the other Europe Regions which have proved a great success. After polling many members the overriding request from everyone was for more meets and camping trips so that has been my focus. To that end I have probably neglected other issues such as encouraging less active members to be more involved and this is why I am now messaging you all now.
I have looked at the members map and there are many members that I have not had a chance to meet but who I hope want to get more involved in the OB Community. This doesn't have to be every meet and every event, it can be as much or as little as works for you but the bottom line is OB is a community for family and friends and without the members and their families there is no community.
I am based in Aberdeen so supporting the needs of the southern regional members was very difficult for me so I appointed Nik and Leann
@professorpool
as a representatives in the South of England.
Between us we now have a number of events completed including Salisbury Plains Weekend which was a great success run in conjunction with The Overland Adventure Club and the Veterans In Action Charity and further North we have had a Loch Lomond Forest Drive Weekend and a Raiders Road Trail Guardian clean up. All well attended and again despite the terrible weather for the Trail Guardian event a great success.
Not mention great OB meets at the Spring Adventure Overland Show and the Abenteuer & Allrad in Bad Kissingen Germany.
We have more trips coming up. In the North of England / Scotland members are setting up a bi-monthly camping weekend continuing through out the winter and Nik / Leann are looking to set up similar in the south. We also have an OB Camping area at the Autumn Adventure Overland Show at the end of this month which
@Peejay7
is helping to organise.
Over the New Year period there is going to be a winter North Coast 500 Trip with the option for members to tag in and out of the trip depending up on time off etc.
In 2020 we are already looking at a Wales Weekend around spring and in conjunction and support with some Mid Europe Regional members we are looking at a Pyrenees Trip of approximately 2 weeks. In June there is the Abenteuer & Allrad which was a huge success this year with 8 different nationalities attending and we expect it to get even bigger next year as it looks like Michael and Corrie will also be attending.
Sp please come and join in. You have paid for a membership and that does not need to end with the nice badge. There is lots more going on now and you have an opportunity to join in.
We look forward to meeting you, and sharing a campsite, track or stories with you.
We are here to help you get the best out of your membership so if you have questions , ideas or complaints please do not hesitate to contact me or Nik / Leann.
Dave Spinks
Polaris Overland
OB #3057
Trail Guardian Raiders Road Clean Up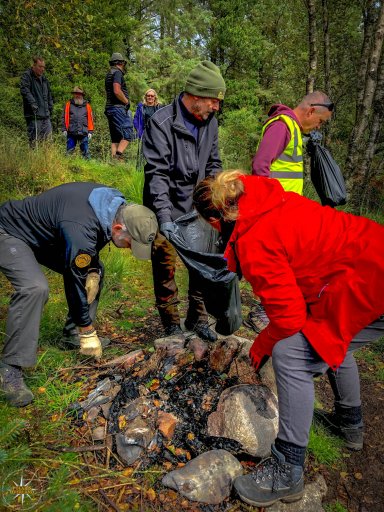 Salisbury Plains Green Lane Weekend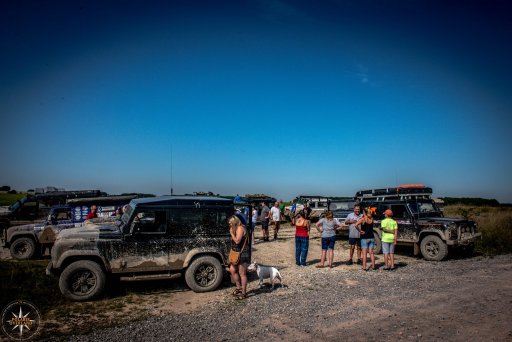 Loch Lomond Forest Trails Weekend