Hi Ya' all:
I am new to OB. I saw the booth at Overland Expo in Flagstaff this year and decided it would be fun to join. I live in Northern AZ and am outdoors every day. I had a Jeep Commander but its gone now. Am working on getting something new. My Ford 150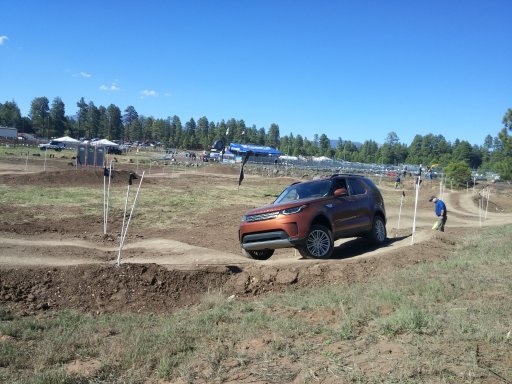 King Ranch is up for sale, then I'll get a Tundra. My favorite trails are in Southern Utah. House Rock Road, Moab, Enterprise. I have been on trail in Northern California as well. Northern Arizona is where I have lived the last 27 yrs and know it well. There are not many trails around here I have not been on.
Photo is me at the Land Rover Experience. I had a good time, but touched every pole.