Contributor II
98
First Name

Karl
Last Name

Fehlauer
Member #

19548
Hi all,
Thought I would share some images from two recent trips I led to the Helena and Aurora Ranges in Western Australia.
The ranges are located about 450 km north-east of Perth on the edges of the Eastern Wheatbelt and the Goldfields Regions of Western Australia.
This is wonderful country to visit and I just love visiting it - it is remote country and you have to be well prepared.
Both the trips were fantastic and full of minor dramas but overall they were great fun.
I hope you enjoy the photos - if someone can advise me how to upload word documents I have written two stories about it for my Four Wheel Drive Club and I can upload them so everyone can read.
Karl
Lunch stop and airing down at the start point at Koolyanobbing (yes that is it's name)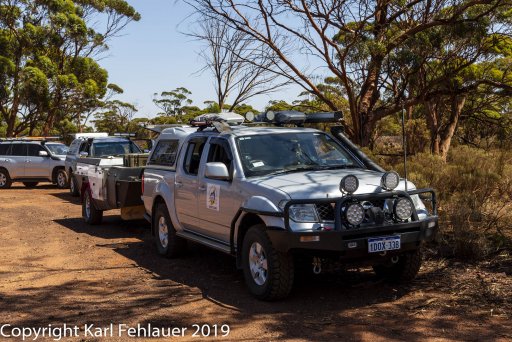 The views to the west from Bungalbin Hill

Under a starry sky
The remains of an old miners house
Morning tea stop