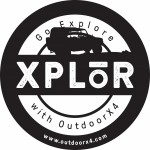 Rank V
Founder 500
Member
Supporter
Pathfinder I
We recently commenced the build of a teardrop trailer and no longer need our Grub Hub Camp Kitchen. If you're not familiar with the Grub Hub, it's a fantastic piece of equipment and is a fully-integrated camp kitchen with plenty of storage for ALL your camping cooking gear along with an integrated prep/serving table. You can read a full review of the Grub Hub in the link below:
https://outdoorx4.com/stories/field-review-grub-hub-camp-kitchen-2/
Asking $200 shipped. If interested, send me a PM. The Grub Hub is in near-new condition (probably 9.75 out of 10). They retail for $350 plus shipping.