Contributor III
So, I just nabbed this '78 Cherokee (photo below). Been looking for a solid FSJ for a long time, here in the North East it's tough to find. This one looks in great shape, and the price wasn't out of control like some of them are lately. It's across the country so I might actually fly out and drive it back to NY, but if I can't make the time I'll just have it shipped some time over the next couple of weeks.
My questions are -
1. Anything to look out for, as far as common problems with these? Both on-road and common off-road issues. I'll be going on some multi-day trips, so other than the regular spares I'd take for any vehicle, anything I should bring with me specifically for the Cherokee in case it goes?
2. Been looking for some aftermarket parts like a winch bumper, but haven't found much - any good sources for aftermarket parts before I start making my own?
3. For anyone who owns or has driven a Cherokee, how's the ride quality on the road? Highway? Being a leaf-sprung truck on a full frame, is it a rough ride or is it more comfortable like a Wagoneer?
Currently own a 2001 XJ (photo below) which is both my daily driver and my expedition vehicle - but always wanted a full size Cherokee - so I'm making the switch over to the '78 and I'll be selling the XJ. Here's a pic of the '78 it in it's current state:
And here's one of my '01 XJ which I currently daily-drive (and of course off-road):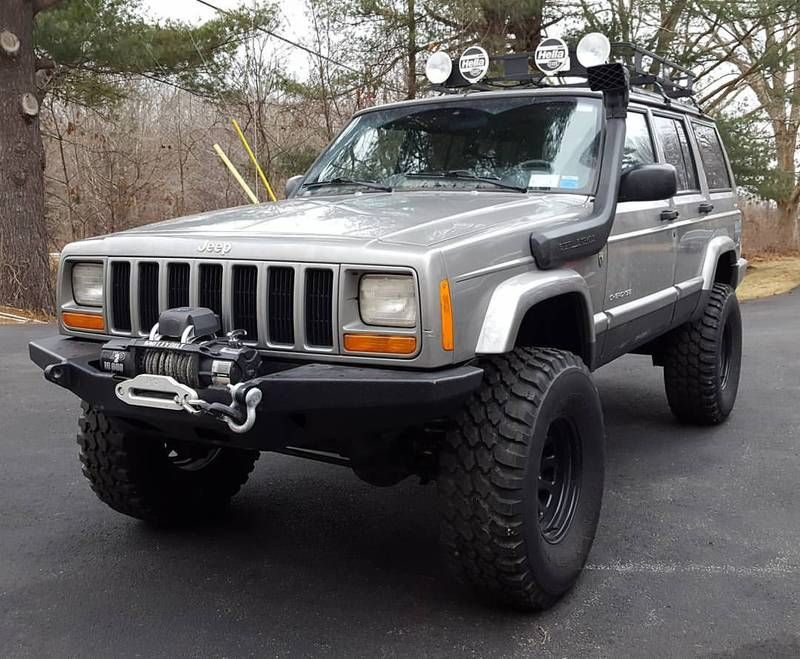 Thanks!
Last edited: