Pathfinder I
Finally made to Moab and got a chance to run Hells Revenge and Fins N Things! Had a blast playing on the rocks and exploring the limits of my FJ. It was also a great chance for me and my wife to strengthen our abilities as drivers and spotters!
My rig is running General Grabber X3 in 315/70r17 aired down to 18psi and had little to no trouble at all on the rocks
Day 1 was Hells Revenge!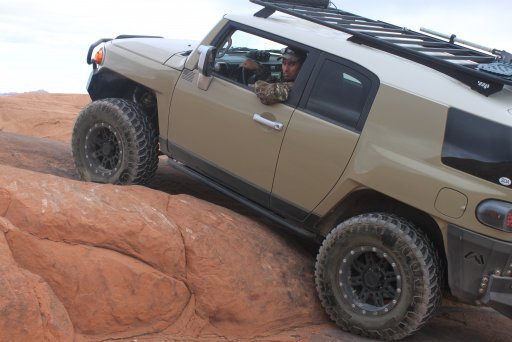 Overlooking the Colorado river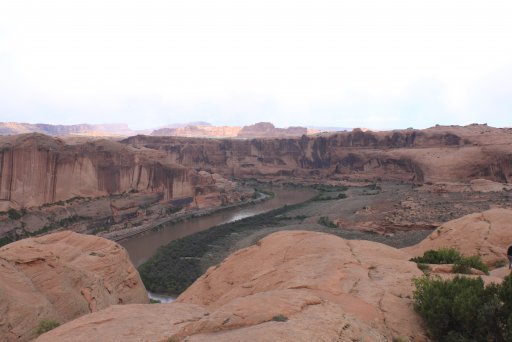 I did bypass a few obstacles as this was my first time and we flying single ship. Mickeys Hot Tub is very sketchy looking in pictures and downright scary looking in person. This whole is more than big enough to swallow my FJ! There are some awesome video clips on YouTube illustrating what happens when you mess up on this obstacle.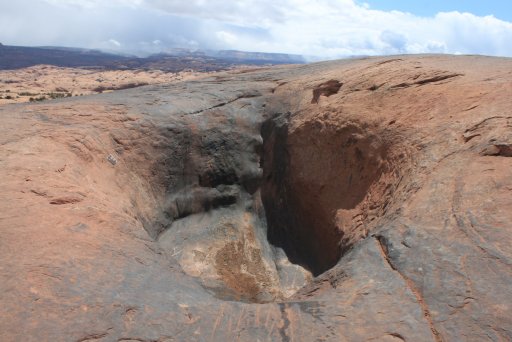 Pictures do not do this trail any justice! The climbs and descents can be downright steep!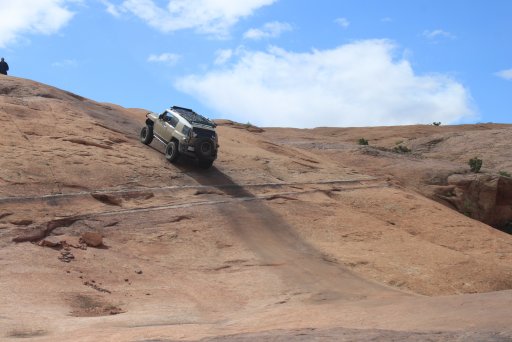 My wife taking turn behind the wheel and flexing out the FJ nicely!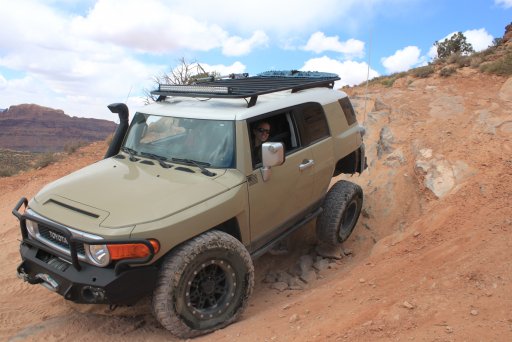 All in all had a great day and learned a ton about what my FJ can do and what my limits are!