Pathfinder I
3,461
First Name

Todd
Last Name

Regier
Member #

4827
I took my boys for a first time trip to Alabama Hills. This is a great location! The drive took us around 4hrs 15min. The temperature was warm, but not unbearable. We did the typical tourist trip and visited The Lone Pine Movie Museum. I think visiting the museum was a good choice for my kids. The majority of movies filmed here were filmed before my kids time. This really helped them enjoy the trip a lot.
After our stay here, it was off to the hills. The boys had a blast exploring the trails, caves, and just everything out there.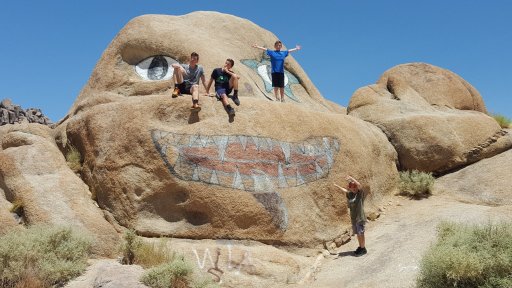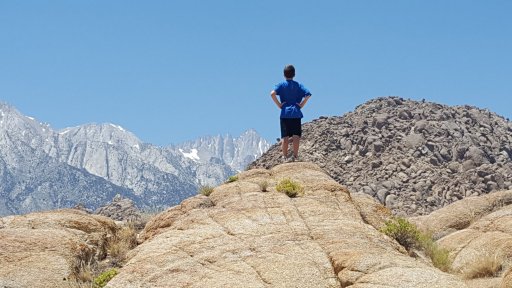 Pictures really don't do it justice.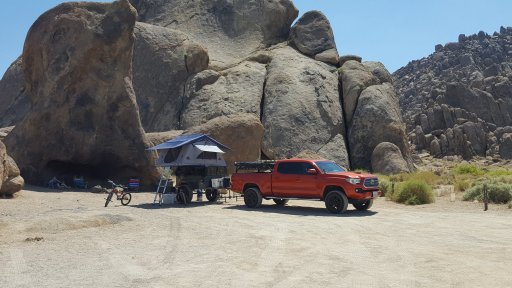 We found a nice spot to camp. We were able to find shade in the cutout of the rock.
Nothing like a game of Wiffle Ball before dinner.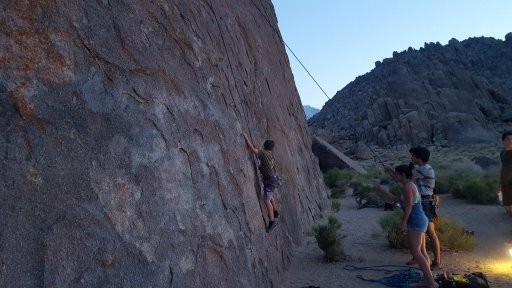 My youngest has no fear. A couple rock rock climbers were climbing next to our camp. So he asked if he could try it. The climbers were really nice and let him try for his first time. He impressed me with how well he did (with only a pair of Vans shoes).
He finally got to a spot where he was a foot to short.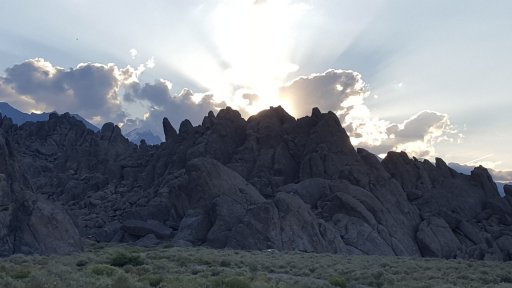 With all said and done, we all had a really good time. Even the kids said it was nice not having any cell service, and technology. We will hit this spot again soon. Maybe when it's a little cooler.