Contributor II
301
First Name

David
Last Name

Vonderhaar
Member #

29233
Ham Callsign

KN6LNT
In 5 days, I head out to pick up my Escapod Topo from Escapod trailers in Utah. Despite the cold weather, I am going to run it around to a few places in the state and field test it. I didn't find a thread dedicated to the Escapod so I thought I would start one. In this thread, I'll show you what I did (or didn't do to mine) so maybe another member can benefit from my experience.
I do not work for Escapod. I am just a soon to be owner.
About the Escapod
You can learn about the Escaped
from the manufacture
. I also found the
unofficial Facebook owner's group
very useful.
The Escapod has many vinyl decal wraps available at purchase time:
Mine is Battleship Gray, but my intention is to re-wrap it to match my tow mule. Pardon my crude mock-ups but something like
this
or
that
: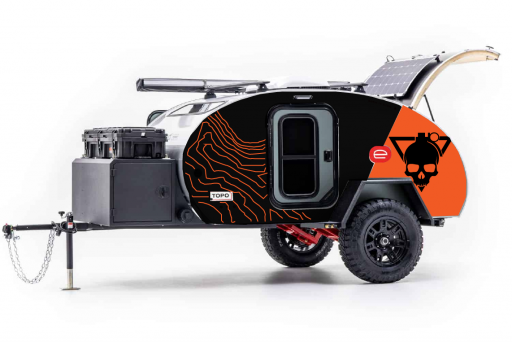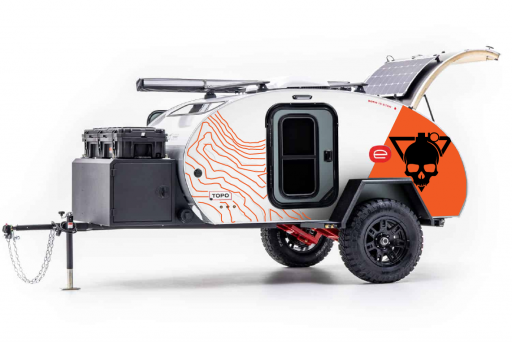 The motivation here is my rig is a Ram 2500 Power Wagon with some custom racing stripes and decals which you can see in my profile picture. A large picture pre decals can be found in a
different thread specific to Ram Rigs
and not trailers. I didn't want to be duplicative here.
My
build sheet
is pretty exhaustive with pretty much everything you could do to the trailer. To be honest, I don't know what I would miss or wouldn't, since this would be my first such type of trailer. I didn't want to not have something I could of had later so I tossed the kitchen sink at it for better or worse.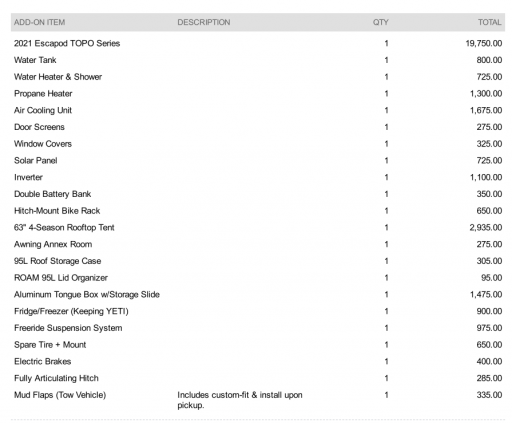 I am pretty excited about picking this guy up soon. I just spent a 1/2 year of pulling around a 27' Airstream Globetrotter. That trailer has spent 2 months in the shop out of 7 or 8 months of ownership, with only 4200 miles on it. It's big, heavy, and worst of all
fragile
. I feel limited by where I can take it. The Escapod should open up new choices for me. I feel thankful that I can have both for a bit and decide if I still want both later.
I have a pretty healthy set of stuff already pack in the truck to start the process of figuring out the bare minimum I want to carry. I am likely over-packed for the first trip, but that's ok.
I'll update this thread (or post) with more info after I get the Escapod.
Do any other Overland Bound members have the Escapod? What works and doesn't for you?