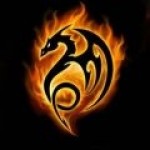 Rank VI
Founder 500
Member
Supporter
Advocate I
4,351
First Name

Robert
Last Name

Keim
Member #

0033
Hello folks,

Dragonriders Travel is very well alive and kicking.

Since last year july we have our new HQ.
And we worked very hard to get everything ready for this year season of Events in the Netherlands.
And now, slowly the end is near.

This weekend the last part of the pavement will be done, and we are very much busy with the rest of the garden.
Garden? Well, actually, it should be a green area, so no stones. And that area should be ablt to hold at least three to four tents or three Rigs.
The parking can hold 4 cars and the drive behind the gate can hold around three Rigs.
So, just count how many people can be at our place.
And if it is just parking we have a field just next to our house that is perfect for Overland rigs to park.
Our terrace will be bigger in two weeks, which means a party for around 40 people is no problem at all.
And two spare bedrooms for three to four people, one for a family plus enough space for some people with less privacy needs.
So, this new house of ours is the perfect HQ for us.
And it can be the HQ for Overland Bound Mid Europe as well.
Within three weeks, so just before our trip to Verdun the whole should be ready.
And Jordan and Lizanne will be the first Overland Bound Members to join us for one of the things we can do here.
We gonna upgrade his Rig.

New plans for some Dutch tours are made. And one will be again a boat, camping and fishing tour.